Everyone has that special something that motivates them to start blogging. For many, the primary motivator is the idea of liberation from a dead-end day job. For others, it is the idea of making money from the comfort of their own home. And of course, the concept of making money writing about things you love is a big draw. But how do you make money blogging? Is it still possible nowadays?
Absolutely!
Bloggers new and old are actively making a full-time living through their websites. There are plenty of success stories online from people who started blogging after frustration at their careers. These bloggers were looking to escape the rat race. Within a couple years, many had grown their blog to such a status that they could quit their day job and blog full-time.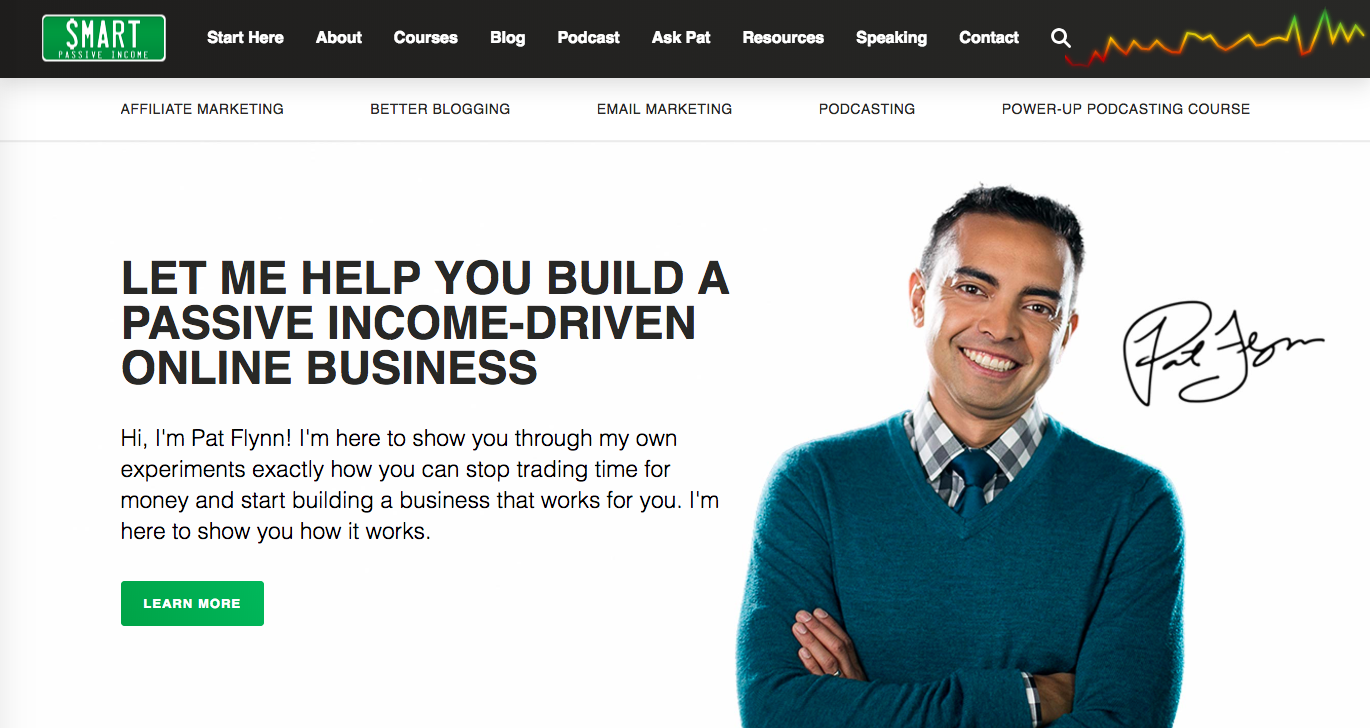 In fact, some bloggers like Jon Morrow of Unstoppable Me and Pat Flynn of Smart Passive Income can make upwards of six figures per month blogging online to their audience. If that isn't inspiring, nothing is.
Of course, we cannot all make those levels of income. However, starting to make money blogging to the level where one can quit their nine-to-five is very much possible. One example of this is Stacey Corrin. Utilizing tools like Selz, Triberr and WordPress, she was able to build a full-time income in under 90 days. This was done through offering services based on her areas of expertise.
But this begs the question. How does one take their small blog, and grow it into a cash generation machine?
Three critical success factors to make money blogging
Before diving into specific concepts and tactics that can be used to make money blogging, one should know three critical success factors when starting their blog:
Selecting a profitable niche
Building targeted website traffic
Development of an email list
Selecting a profitable niche
Ensuring you delve into a profitable niche is crucial. If you aren't willing to spend the time to select a profitable niche, starting to make money blogging is going to be tough.
Want an example? One of my contacts started out with a website selling lip balms. The profit margin and amount of content that can be written on lip balm was minimal. The website didn't last long.
Another contact sold Christmas apparel. This worked wonderfully in the fall and winter, but for most of the year, profits were borderline nonexistent.
So, how does one discover a niche that can help them make money blogging? Everything begins with an idea, and then validation through in-depth research.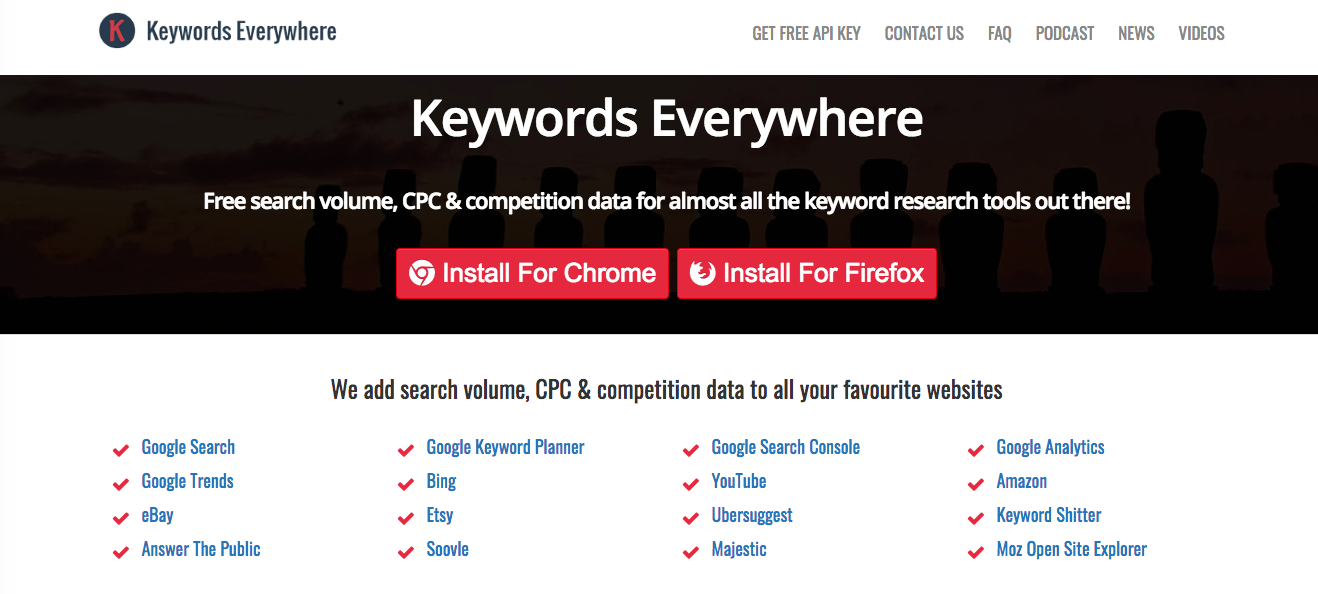 There are many tools to assist with this process, including:
Google and Keywords Everywhere: That's right. Search for your specified niche. Check and see if there are advertisers. Run incognito to remove personalization. Additionally, using the Google Chrome extension Keywords Everywhere provides search volume, cost per click and competitiveness for specific search terms.
SEMrush: The SEMrush tool discovers if advertisers are spending money on specified keywords. The idea is like the above. If people are spending money, money is there. SEMrush is a paid tool; however, a good bit of information can be derived from the no-cost, lighter version.
Google's Keyword Planner: Google has their own keyword planner. This provides users average costs per click in their niche. Additionally, average search volume can be derived for those same keywords. This is incredibly useful if looking to monetize through AdSense, as it's the same source (Google).
Building targeted website traffic
Traffic that is targeted is vital. If traffic is not targeted, how can you expect to sell your products or services, make commissions and attract advertising?
This is where social media marketing and search engine optimization truly come into play.
Both these tasks will perform highly in targeted traffic directly to your website. Ultimately, they will greatly assist in helping you make money blogging.
It is worth note that traffic from on-page and in-post SEO is typically more wallet-ready than social media marketing alternatives. Therefore, they are far more likely to increase site profitability on a visitor by visitor basis.
Nevertheless, social media traffic is something that should not be neglected. Strong focuses on social networking will assist your blog in establishing enhanced reach. It can be easy to become sidetracked into the pursuit of increases in page views and visitors. However, that is not always where things matter most for profitability.
The reason many bloggers develop massive profits is that they have an extremely large following first, and obtain a multitude of blog traffic second. Communities of visitors who truly value the information shared is what should be the focus.

One of the major links shared between top bloggers is that they spend time in active development of an email subscription list. This is by far one of the strongest assets a business can have.
Email lists assist with creating droves of followers. They promote your latest content. They also work to sell products and services through a vehicle off your blog and social media.
When a visitor subscribes to an email list, they are essentially showing trust in that site. Additionally, they are giving their permission for the site owner to provide information to them, and want to hear what the site owner says.
Begin building email lists early on. If possible, try to start list building before your blog even launches. However, ensure it is always at the forefront of your development. There are many resources online for email list building for bloggers regarding how to make money blogging.
Tactics to make money blogging effectively
You now have a grasp at three of the most critical steps to success when blogging. At this point, we should dive more into some specific strategies for making a blog profitable. Here are some of the strongest methods to start bringing in the bacon.
Embrace freelance writing
If you are able to write a compelling blog post, people will likely pay you to do the same for their blogs. Brands are spending more and more capital on content marketing. With the growth of this, you are in a prime spot to gain customers.
One solid recommendation is to write about things that you already know about. Writing about the unknown leads to either sloppy workmanship (and rewrites) or intense research. Both cause the hourly rate for your services to plummet.
Brands and blog owners are constantly looking for writers in specific niches. It is possible that you can build a name for yourself in your chosen niche, and then obtain more customers as a result.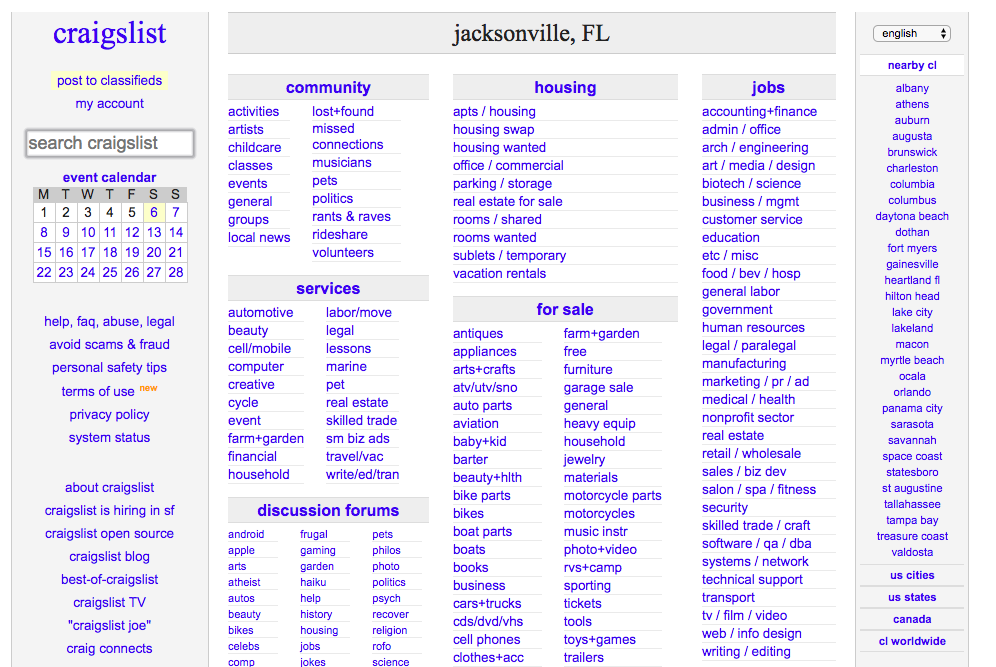 Finding writing gigs is a relatively simple task. There are plenty of standard job boards like Craigslist. There are also job boards on sites like ProBlogger, and marketplaces on forums such as WarriorForum and Blackhatworld.
Offer your own services
Writing for others can seem like a tedious task, especially when you are struggling to balance a full-time job and writing for yourself. Instead, how about offering a service? If you already have strong knowledge of WordPress, you can offer design and support services. Existing knowledge of social media marketing can segway into expertise in consulting.
It all comes down to what you already know. However, this option works best when the work is enjoyable. Is there a service that you would like to offer but currently cannot? Then learn how to perform the service, obtain some relevant experience, and put it in your hat to provide in the future.
Using AdSense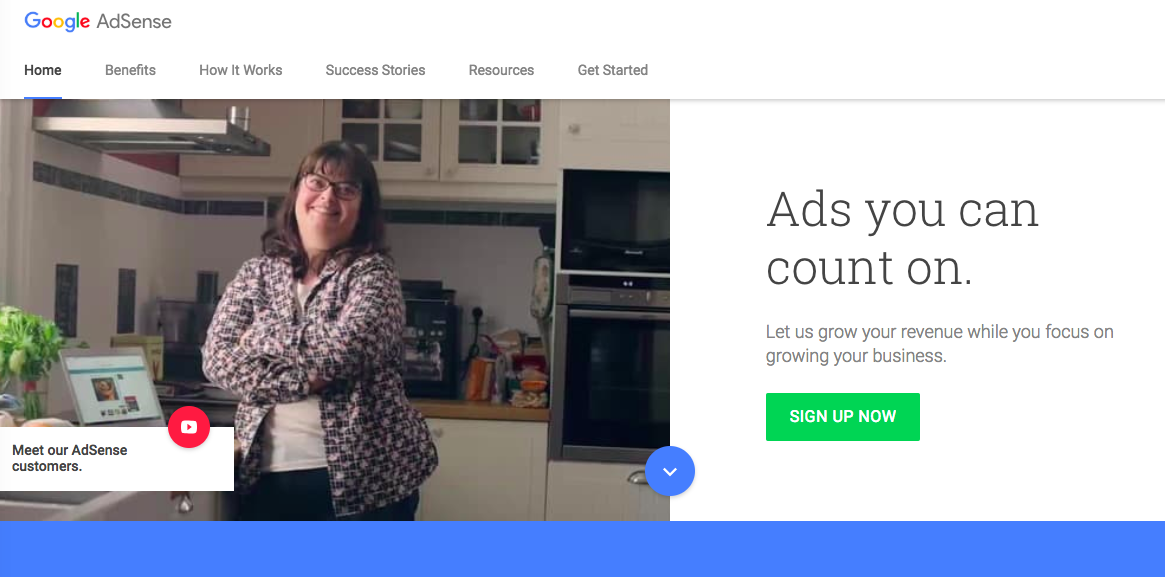 The Google AdSense platform has been the most popular CPC (cost per click) opportunity for well over a decade. It is solid purely through its simple setup and management. However, AdSense is no longer as profitable as it once was in its heyday.
One needs to have an already established blog to sign up for a new account. A website owner also needs a good bit of traffic to make the AdSense program worthwhile. However, for blogs existing in niches where alternative tactics for monetization aren't a possibility, AdSense is still king.
AdSense alternatives
There are many alternatives to the AdSense platform. Again, this does not make it the strongest or most profitable option for bloggers looking to make money blogging, though. Media.net is a solid alternative. This is the engine behind both Bing and Yahoo's advertising network. They support many different ad types, including inside-content and mobile.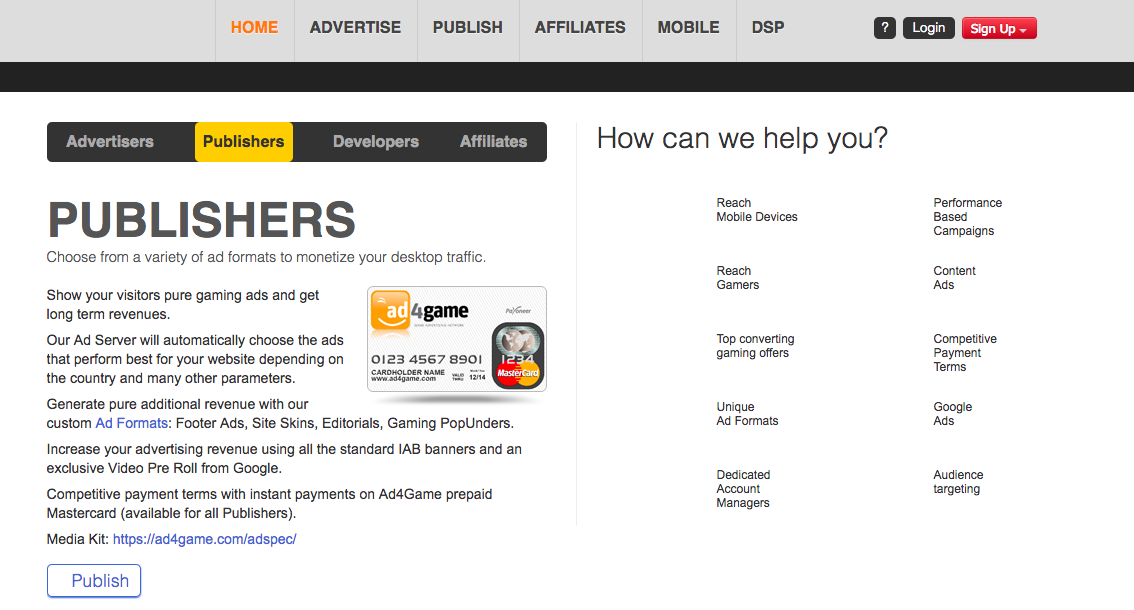 Other more niche advertising platforms exist, such as Ad4game for websites focused around the video game spectrum.
Promotion of CPA advertising and affiliate sites
CPA is cost per action. These advertising platforms pay when users perform a specified action from your website to their advertisement. Sometimes it can be simple email or ZIP submits. Other times there is a more complicated form. There are also pay per install options, and payments on each purchase made.
Two of the most popular platforms offering CPA advertising are Maxbounty and Peerfly.
Selling advertising on-site in the form of banners is a wonderful method to provide a consistent income from a growing blog. This comes without the need to worry about how many users are purchasing products or clicking the ads.
Sites such as Buy Sell Ads exist to recruit advertisers for this very purpose. However, this comes at a cost, as they take a small cut of the profits made. Additionally, users typically need a somewhat established blog to get an account approved, just like AdSense.
Selling products to consumers
Many of the high earners in marketing make their wealth from selling products they own. The strongest product is typically the product that directly solves an issue common in your specified audience.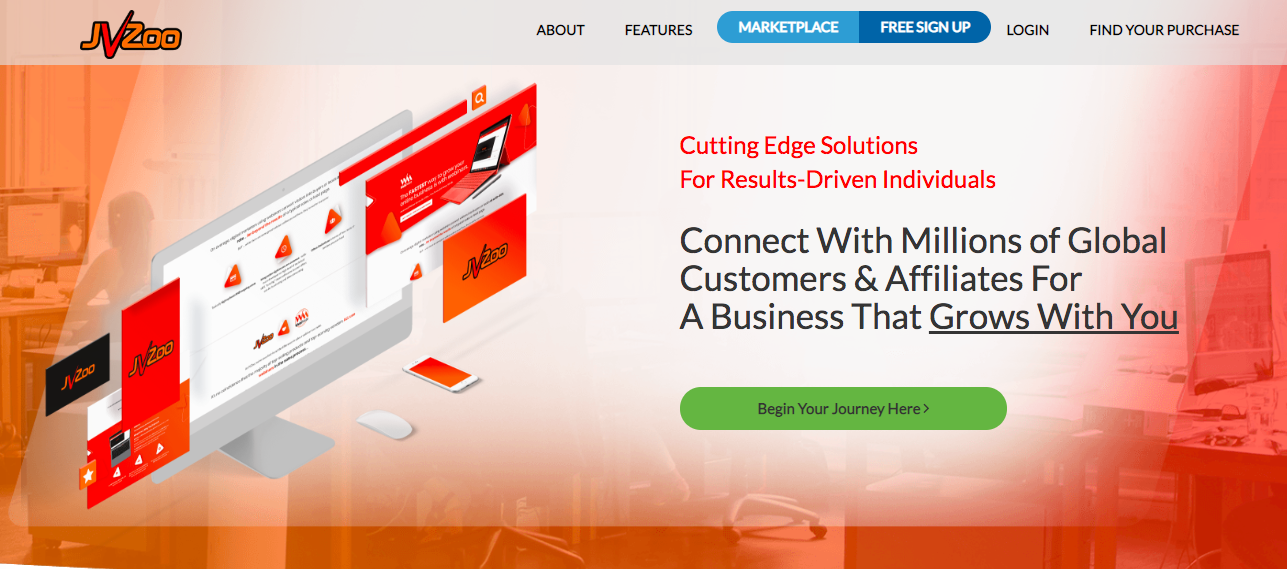 In almost all cases, informational products are the easiest to develop and launch. All that is needed is a system and plan for launch and promotion. Many platforms, such as JVZoo and DPD, exist to make the process of selling digital products a breeze.
Many sales can be attributed to affiliates as well. For this reason, it is worth utilizing a platform that allows for the recruiting of affiliates to do the selling for you. However, if information products aren't your cup of tea, or relevant to your chosen niche, there are many other options for product sales.
Creating membership sites
Membership sites can live on a subdomain of your current website. These sites offer exclusive content and media that cannot be found on public parts of your blog. These exclusive options can include things such as videos, audio recordings, ebooks, tutorials and more. Additional benefits can include a members only forum or early access to future products or promotions.
One of the main draws of a membership site is the payment options it affords. You can ramp up your consistent "make money blogging" strategy by charging members a monthly fee. If your audience is die-hard, membership sites are one of the most profitable options for blog monetization that exists.
Selling sponsored guest posts
This is another wonderful option to make money from content writing, but ensuring the content attributes to your own site. The most popular form of a sponsored post that exists is a review. However, sponsored posts don't always need to be in review format.
Getting sponsored posts is as simple as setting a price, and then adding a blog page to inform your audience that you are accepting sponsored posts. A webmaster needs to consider social sharing, traffic, engagement of audiences, and many demographics before determining a good price point.
Affiliate site promotions
This is likely the most well-known and simplest option. Additionally, affiliate marketing is one of the most profitable options to make money blogging. Site owners are paid commissions through referring their audience to a service or product through a trackable link.
The more people referred to the service or product, the more they are paid. They can display banners, links, and more to drive traffic to their affiliate product placements. The most common example of a well-paying and very well-known affiliate program is Amazon's Affiliate Program.
Now what?
With the above information, you should be armed with the knowledge needed to get started making money from your blogging. Keep your eyes on the prize (freedom), and get to writing!