Are you a blogger interested in earning income from your online posts through the Amazon affiliate program? If so, Amazon Associates provides a proven path for establishing a reliable revenue stream. Please note that the program requires a bit of effort and some patience. However, if you stick with it, your persistence will pay off with a sizable, steady monthly paycheck.
Below, you'll find all the information you'll need to get your Amazon Associate program going as well as tips for maximizing your income.

How Do I Get Started with Amazon Associates?
When you apply to be an Amazon Associate, your blog will be evaluated to make sure it fits the company's requirements. Amazon Associates should be a "value-add" for the company's customers. In most cases, this means your blog content includes reviews, style-related posts or other topics. These may naturally lend themselves to Amazon product referrals.
Once you sign up, Amazon staff will follow up to make sure your Amazon links have generated sufficient sales. This means at least three within the first 180 days of your participation in the program. They will also review the site links you provide them. This includes websites, mobile apps, and social media accounts. All of this is to ensure that they meet the company's high standards for content and customer experience. You will also be required to identify yourself as an Amazon Associate blogger in any posts containing affiliate links.
How Do I Earn Money?
As an Amazon Associate, you'll receive a commission when someone clicks on a "Special Link" on your blog or social media site. They then need to make a qualifying purchase using that link. The links use a specific format provided by Amazon, and allow the company to track purchases readers make via your site.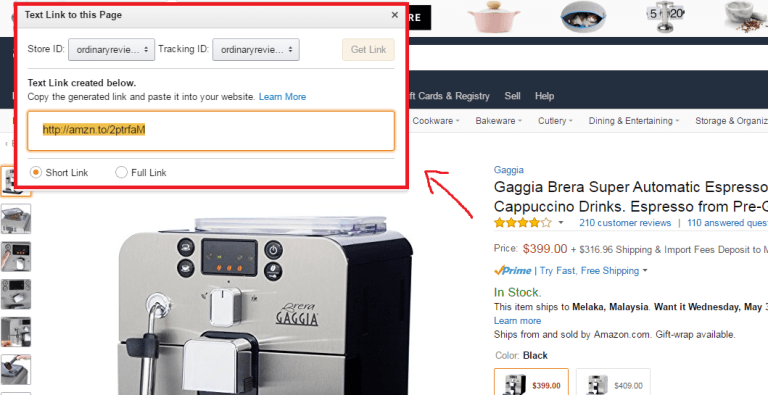 You will earn a commission within a set time period, or "session," that begins when a reader clicks through the Special Link on your blog and ends when one of the following occurs:
24 hours pass from the time the reader clicks the link
The customer places an order after clicking your link (digital products like Kindle books and streaming video are not eligible)
The customer follows a Special Link from a different site (for example, a blog other than yours) to Amazon
Commission Structuring
You'll earn a set commission based on the products readers buy using your Special Link. This occurs even if it's not the specific product to which you initially linked. Commissions vary based on the category of product purchased:
Fashion, luxury beauty, and Amazon coins: 10%
Furniture, home, lawn, and garden: 8%
Pantry and pet products: 8%
Apparel, jewelry, luggage, shoes, handbags, and accessories: 7%
Amazon Cloud and Amazon Fire TV devices: 7%
Headphones, musical instruments, business, and industrial supplies: 6%
Outdoor products and tools: 5.5%
Digital music, physical music, digital videos: 5%
Grocery and handmade items: 5%
Books, health and personal care, baby products, and kitchen products: 4.5%
Amazon Fire Tablet and Kindle devices: 4%
Toys: 3%
PCs, DVDs, and Blu-Ray: 2.5%
TVs and digital video games: 2%
Video game consoles and games: 1%
All other categories: 4%
How Will I Get Paid?
Amazon offers three payment methods to its Associates:
Direct deposit: Earnings are deposited directly into the bank account you designate once your earnings reach a minimum of $10.
Amazon gift card: You can opt to receive your earnings in the form of an Amazon gift card to be spent on the site. This option also requires $10 minimum earnings.
Check: If you opt for payment by physical check, not only will you have to wait for it to arrive in the mail, but you'll also pay a $15 processing fee for each check.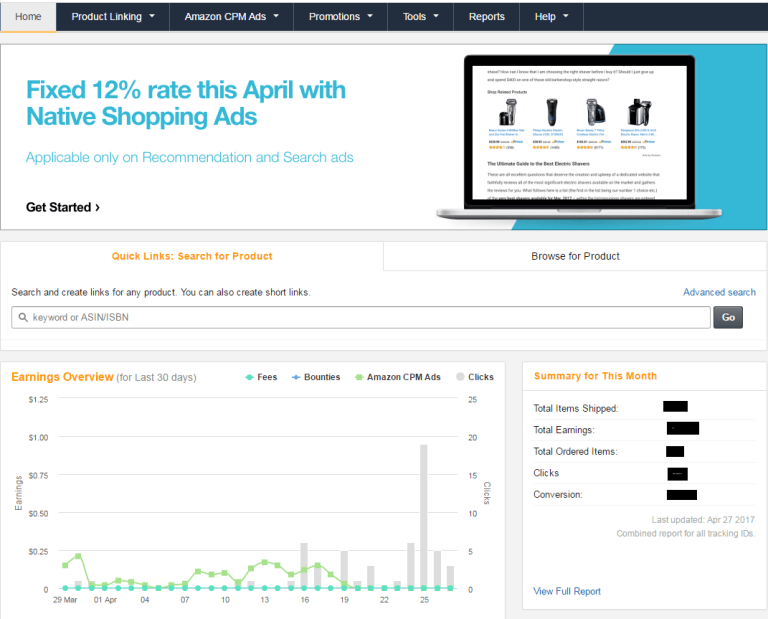 What Advantages Does Amazon Associates Offer Over Other Affiliate Programs?
In addition to offering competitive commissions on many products, Amazon Associates offers bloggers these distinct advantages:
The program is straightforward and user-friendly, even for new bloggers.
Amazon offers a nearly-infinite range of products. This makes it easy to identify and promote products that fit your blog theme and audience.
Amazon is a well-established and trusted brand that lends credibility to your affiliate links, and readers will feel comfortable and secure ordering from the site.
How Can I Maximize my Amazon Associates Earnings?
The following tips and best practices will help you earn the best possible results from your Amazon Associates links:
Make Sure You Provide the Required Disclosure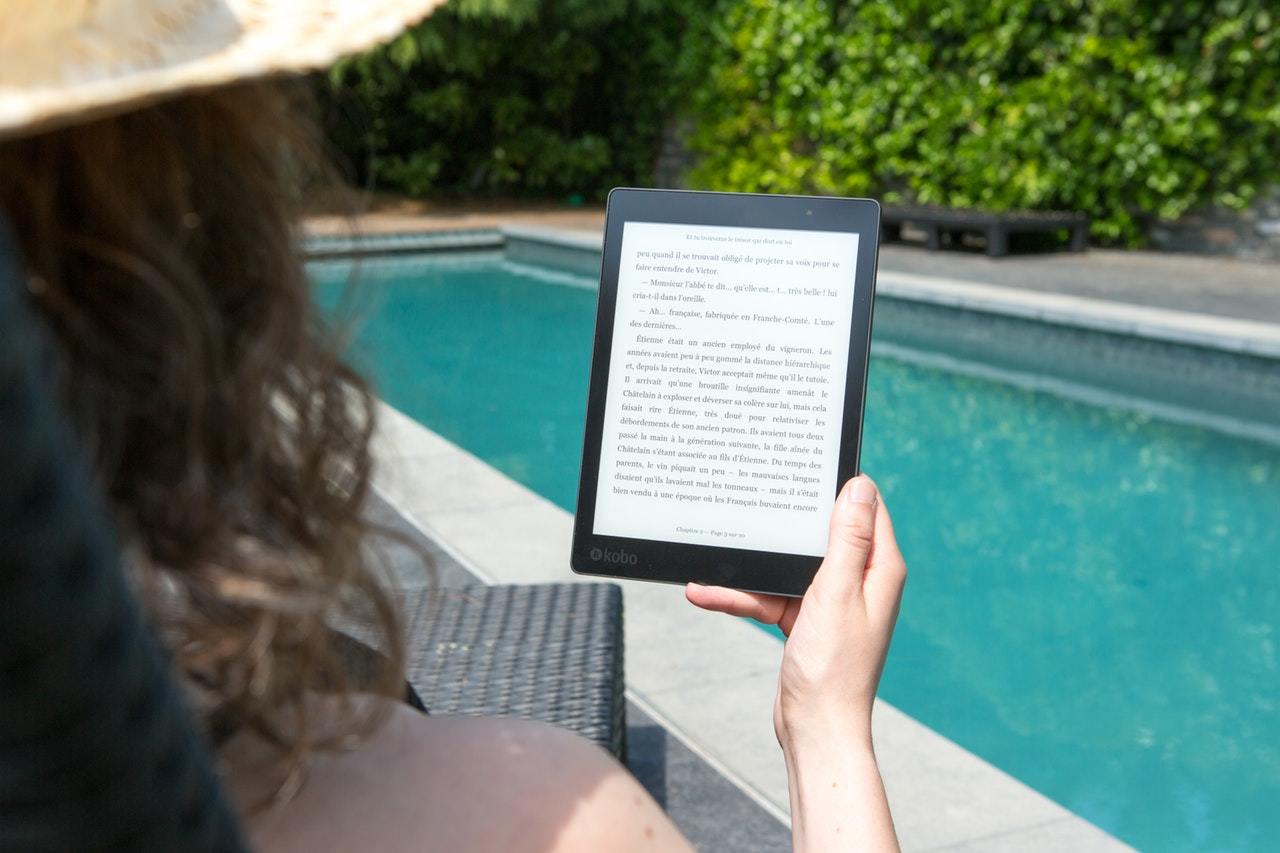 This is more of a reminder than a tip since you are required (both by Amazon and by federal law) to disclose your Associate relationship with Amazon. Your disclosure is placed ahead of the affiliate link within your post. Amazon has very specific language that you must include in your disclosure. ""As an Amazon Associate, I earn from qualifying purchases."
You're also not allowed to use Amazon Associates links in emails, newsletters or RSS feeds. So if you use these formats to deliver posts in their entirety to your readers, you'll need to change your distribution method if you decide to pursue a partnership with Amazon.
Know Your Readers' Tastes—and Budget
If your target audience is primarily young professionals straight out of college, it probably won't make sense for you to promote luxury beauty items. If you publish a home décor blog, your readers probably won't be interested in video game consoles. Learn exactly who your readers are, what they're interested in and what products will fit their budgets. This will help you select products that are a good fit for your audience. Additionally, this approach will help you earn higher commissions from affiliate links. Also, it will make your links feel more like an organic extension of your blog and not an obvious cash grab.
If you don't have a good handle on your readers' average budget, you might consider linking to several options at different price points. This ensures there's something for everyone.
Organize Lists Around a Specific Theme
List posts are a commonly used format for affiliate links, but the most effective lists have very specific organizing principles. For example, instead of publishing a list of links under the category "Best Christmas Presents for 2018," drill down further. If needed, create several different posts. Put them into "Best Holiday Gifts for Your BFF" and "Christmas Gifts Guaranteed to Make Kids' Eyes Light Up."
Highly-specific, niche-oriented posts will help you stand out from the thousands of generalized list posts out there. They will be much more valuable to your readers.
Personal Experience Provides Credibility
Whenever possible, try to link to products you've used before and can sincerely recommend. For every link you include, write a short paragraph describing your experience with it. Also, include why you're recommending it to your readers. Personal stories help readers feel connected to you and your content. They make your "pitch" sound more natural, increasing the likelihood that readers will click on the link and purchase the product.
Go Easy on Pushing Products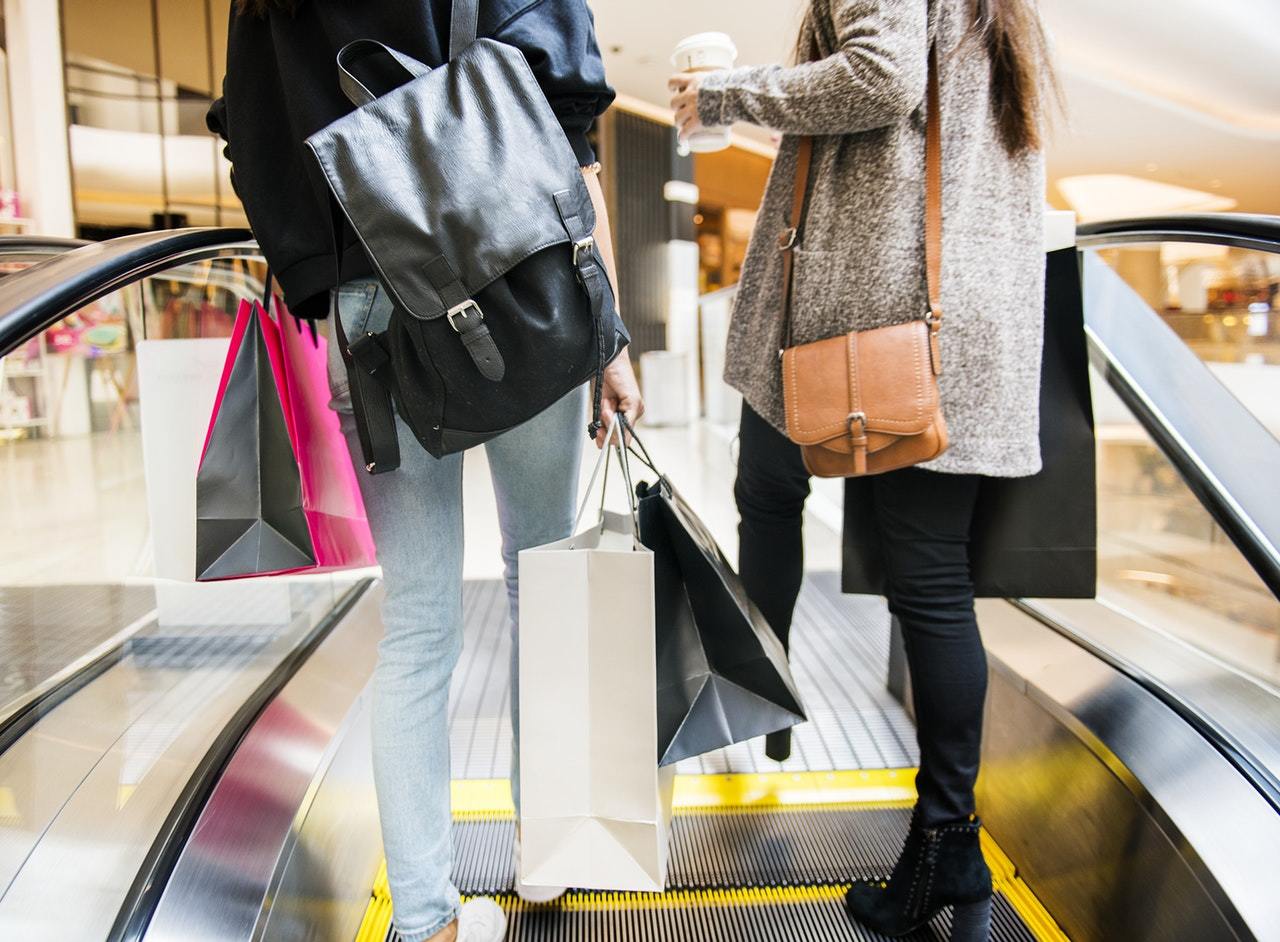 Remember, you are paid for anything readers buy during a session initiated by one of your Special Links. This occurs even if it's not the item you are linking to. The key is inspiring them to shop and providing the link to get them started. Rather than devoting a whole post to extolling the virtues of a single product, develop useful quality content and incorporate product recommendations and links where they flow naturally. By the end of the post, they're likely to be primed to check out the product without any heavy-handed promotion on your part.
Update Old Posts with New Links
If you're just getting started as an Amazon Associate, you've probably written some posts in the past that could be refreshed to help you earn commissions. Some posts may already include links to recommended products that simply need to be updated with the Amazon link. Others may require a bit of rewriting to incorporate the links. Start with your most popular posts to maximize your return on investment right away.
Use the Feedback from Your Stats
To gauge how well your affiliate-linked posts are performing with your readers, you'll need to look at your stats in two locations.
First, check your usual blog stats to see how well readers are responding to this particular type of post. Sponsored posts and posts with affiliate links can be a turn-off to some readers. Keep an eye on your numbers for these types of posts compared to non-monetized posts. If you notice your numbers dropping, you may need to back off on the number or frequency of posts that include Associate links.
The Amazon Associate Dashboard offers a wealth of information about how often readers are clicking on your links and how much you're earning as a result of that activity. You'll also gain some insight into what types of products people are buying via your Special Links. This can help you determine the best items to feature on your blog in the future.
Everyone loves a sale, so keep your readers informed about discounts, promotions, and pre-orders for products you love and believe they will, too. Limited-time offers can generate excitement (and clicks). Additionally, readers will appreciate you tipping them off to a good deal.
Measure Your Monetization Efforts
Most of us can probably name at least one "sell-out" blogger we used to follow who fell victim to the slippery slope of blog monetization, with nearly every post driven by affiliate links or sponsorship. Don't be that blogger.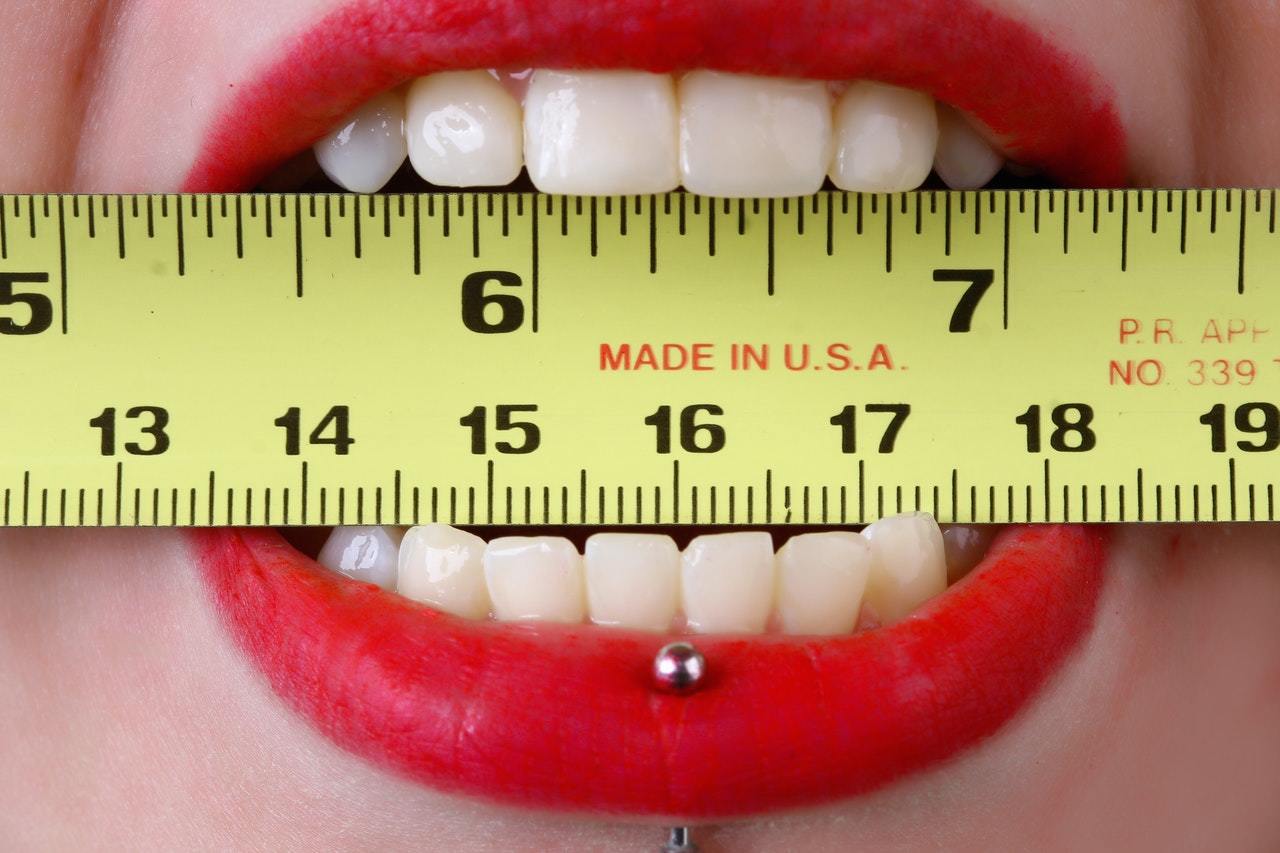 Once you're on board with Amazon Associates, it can be tempting to publish a ton of link-packed posts right away to jump-start your earnings, but that will only put you on the fast track to lost credibility and declining readership. Depending on your publishing schedule, limit your affiliate-linked posts to four to six per month to keep your readers from feeling like they're being used as nothing more than a means to a financial end.
It's also a good idea to ask for reader feedback from time to time. They'll let you know if the affiliate-driven posts are becoming overwhelming and may also provide suggestions for how to make these posts more useful to them.
Keep Your Posts Interesting, Informative and Relevant
Growing your audience and expanding your reach for all your posts—not just the ones containing Amazon Associate links—will yield dividends in both the short- and long-term. Providing useful, compelling, high-quality content to your readers should always remain at the top of your priority list.
Over time, the connections you develop with your loyal longtime readers lead to high levels of trust and confidence, so that when you post a link or recommend a product, your endorsement carries considerable weight. As a result, they're more likely to click on an affiliate link than a first-time reader who just happened to find your site via Google search.
Providing value to those readers also increases the likelihood that they will share your content with friends, family, and colleagues, drawing new readers to your site who may ultimately join the ranks of the faithful.
Stay in it for the Long Haul
Perhaps the most useful piece of advice to any blogger—whether or not they choose to join Amazon Associates—is to be patient and consistent. Whether your goal is to reach a certain number of readers or earn a specific amount annually from your blog posts, success almost never comes overnight. But with time and an unwavering dedication to publishing excellent content tailored to your target audience, your successes will snowball. And if your definition of success involves a steady source of income from your blog, the Amazon Associates program is the perfect opportunity to convert your words into dollars.