Most bloggers' key concern—and rightfully so—is developing compelling, relevant content that connects with their target audiences. However, that focus shouldn't come at the expense of crisp, well-written copy that's free of typos, misspellings, and grammatical errors, since these literary faux pas can diminish credibility and distract readers from the piece's core message. This is where blog writing tools come in.
Not every writer is gifted with an editor's eagle eye, but fortunately, there are dozens of online tools to help bloggers ensure that every post approaches perfection in the areas of structure, spelling, and grammar. Read on for a description of 15 highly effective resources designed to help you achieve online writing excellence.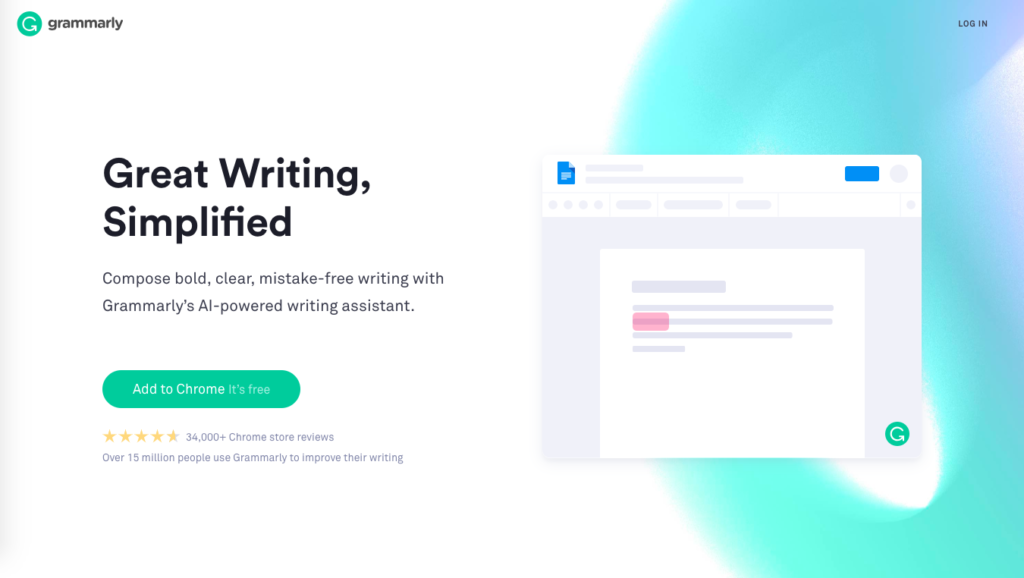 The Grammarly app harnesses the power of AI to identify virtually every type of error in almost any place you create content. It scours your social media posts, emails, documents, and other projects for issues with structure, grammar, spelling and style and is available in both free and premium versions.
To use Grammarly, simply copy and paste your text into the Grammarly editor, download Grammarly for Microsoft Office on Windows or install the free browser extension for Chrome, Safari, Firefox or Edge.
The program's precise algorithms will note any areas in the text that may need correction or improvement, including issues with grammar, spelling, wordiness, punctuation, and plagiarism. You'll also get a specific explanation for each suggestion, allowing you to make the choice to incorporate the changes or leave your text as written.
Free vs Premium Grammarly
In addition to these tools, the free version of Grammarly also includes access to several additional resources:
The Grammarly Handbook, an online grammar and style guide
The Grammarly Facebook and Twitter accounts, where users can discuss writing questions and challenges and share tips
The Grammarly blog, updated daily with new writing-related tips, commentary, and ideas
Grammarly's premium version includes an expanded online toolkit with more than 400 checks and features, such vocabulary enhancements, genre-specific style checks, comprehensive plagiarism detection and assistance with citations. This version is available in three pricing plans: monthly ($29.95 per month), quarterly ($59.95) or annually ($139.95).
Hemingway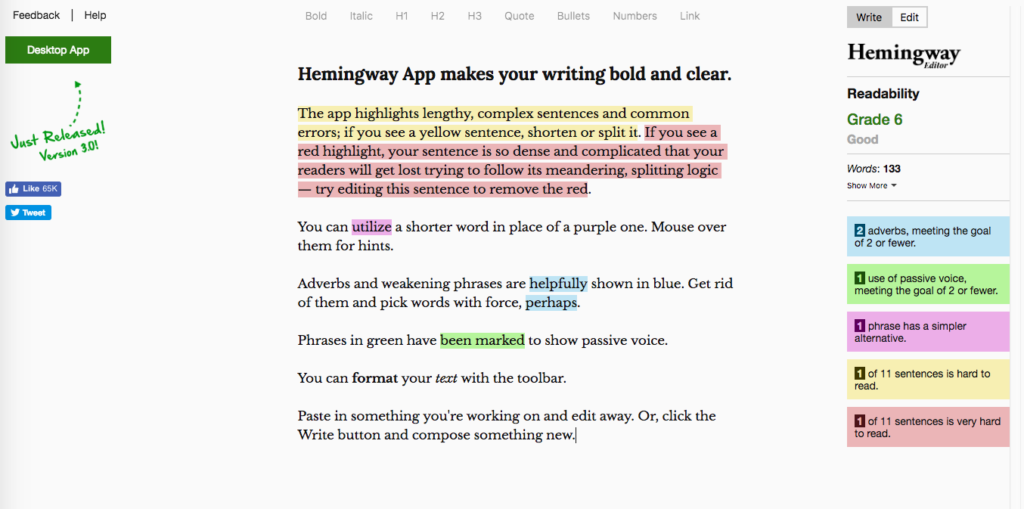 The Hemingway app is an online tool that concerns itself primarily with improving the conciseness and readability of writing, although it also checks for spelling and grammatical errors. It's free to use, and in addition to providing suggestions for improving your text, it also provides a readability score that estimates the grade level your writing is structured to reach.
The desktop app has a very affordable one-time price tag of $19.95, and once it's installed on your computer, you can use it anytime, even if you're not connected to the internet.
In addition to its modest price, Hemingway is an ideal tool for bloggers thanks to its seamless integration with WordPress and Medium. With a single click, you'll be able to publish a draft or live post directly from the Hemingway editor. It also assists with HTML headings, formatting and links, so all you'll have to do is export your copy as an HTML or Markdown for your blog platform or CMS.
Potential Disadvantages of Hemingway
Hemingway does have a few weaknesses. If your style tends toward long, flowing compound sentences, your writing will be constantly flagged for wordiness, passive voice, adverb use and complex word choice. It's also not as consistent as other tools for catching typographical and spelling errors. Still, if you're interested in refining your writing to make it more skimmable and reader-friendly, Hemingway is the way to go.
PerfectIt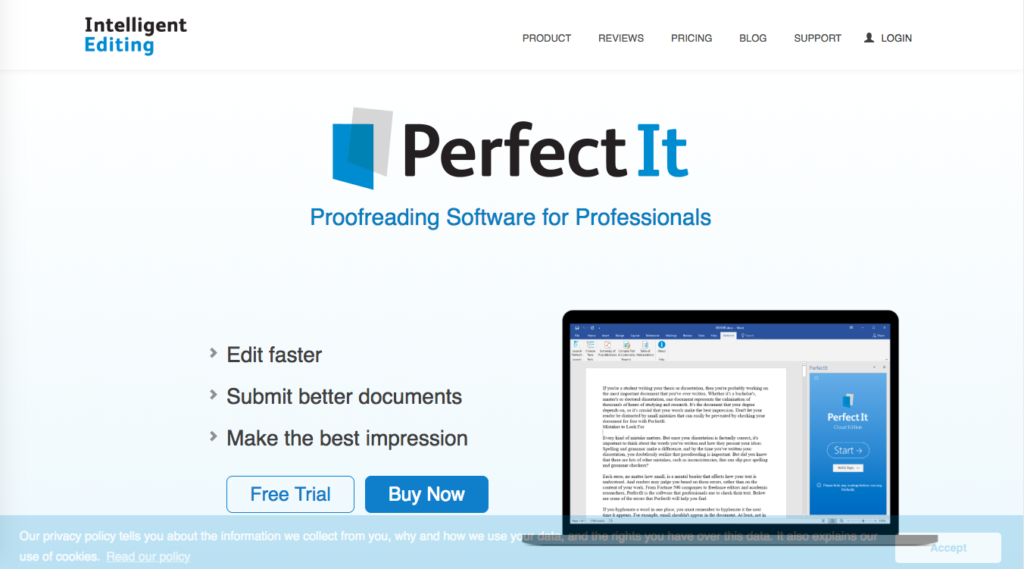 Developed by Intelligent Editing, PerfectIt is professional proofreading software designed for professional writers and journalists. Benefits include reduced time spent on editing and proofreading and higher-quality, error-free work. It can also be used to enforce brand style guidelines, which corporate brand professionals know can often be an uphill battle, especially when working with a large team.
The platform is available for any device equipped with Microsoft Office 365 and is reasonably priced, with a licensing fee of $70 per year for individuals and small teams (up to 45 users). The fee includes tech support and software updates and upgrades. You can also try the software for free with a two-week trial. Because users download and install the platform onto their devices, no internet connection is necessary for use.
Atomic Reach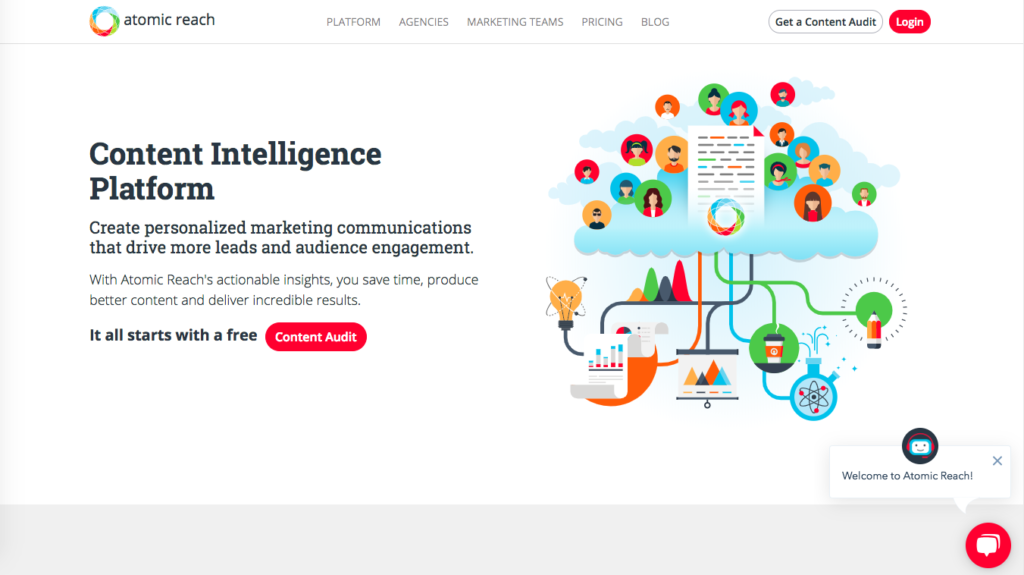 Billed as a "content intelligence platform," Atomic Reach is designed primarily as a resource for enhancing blogs and other marketing content. The tool offers a five-step optimization process that
Evaluates all current and past blog posts for impact and readability
Develops customized "content profiles" based on your audience and objectives
Employs AI editors to flag potential issues and offer suggestions for stylistic changes
Offers real-time feedback on writing quality
Provides comprehensive performance data once a piece is published.
Atomic Reach offers seamless integration with WordPress, HubSpot and Google Docs (as well as MailChimp for users incorporating it into their marketing email campaigns). The company offers plans for blogs, email marketing, ads as well as agencies; click here for a price quote based on your needs.
Ginger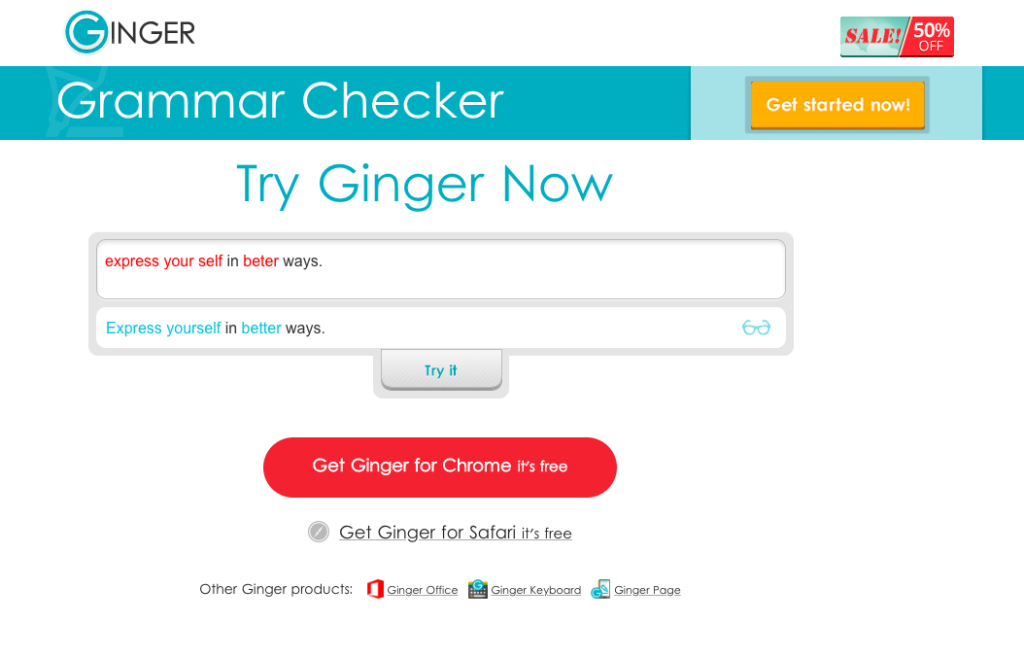 Ginger is a free grammar and spelling tool available for both online use and download. Ginger's patented technology uses complete-sentence context to accurately correct grammar errors, misspelled words and incorrect vocabulary.
It also includes an impressive toolkit of features such as Sentence Rephrase, which offers alternatives for more effective phrasing; Text Reader, which allows the writer to hear how his or her text will sound when read out loud; and Translation, which ensures that text retains its intended meaning when translated into one of more than 40 languages.
To use Ginger, you can copy and paste your text into the website or download one of the extensions—available for Chrome, Safari, Microsoft Office, Page (for iOS) and Keyboard (for Android devices—for a more efficient, user-friendly experience.
Paper Rater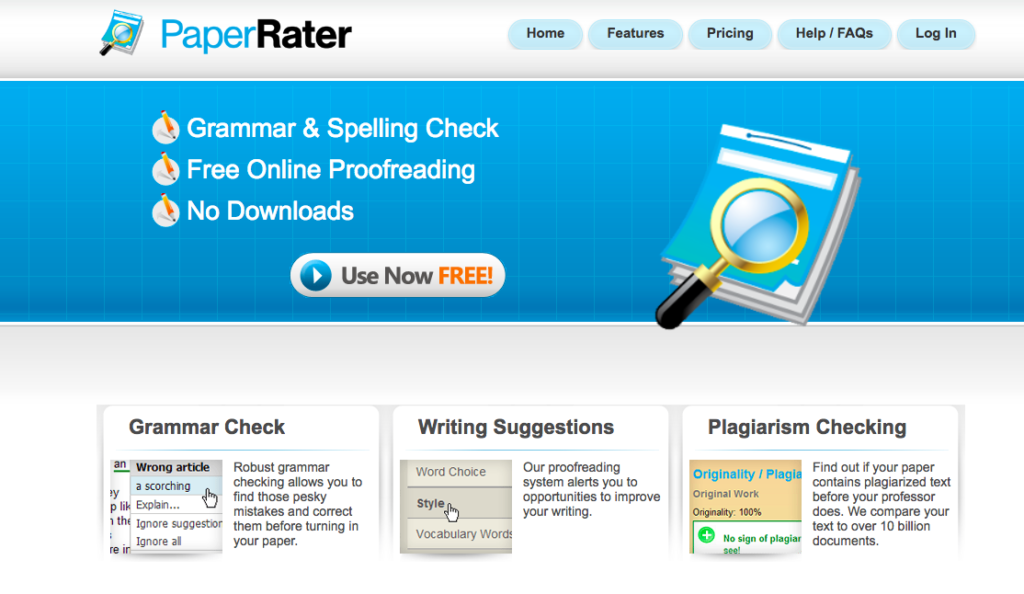 Though created with students and other academic writers in mind, Paper Rater has applications for bloggers as well. The cloud-based software includes grammar and spell-checking, plagiarism detection and text analysis with corresponding recommendations for improving word choice, sentence length, and structure, readability and more.
While the program's basic tools—including Vocabulary Builder and Automatic Scorer—are free, the unpaid version does limit users to five pages per submission, 50 submissions per month and 10 plagiarism checks per month.
The more robust premium option, which is $15 per month or $100 paid annually, expands access to 20 pages per submission, 200 submissions per month and 25 plagiarism checks per month; additionally, it offers faster processing speeds, integrated plagiarism check, and other premium-only modules.
After the Deadline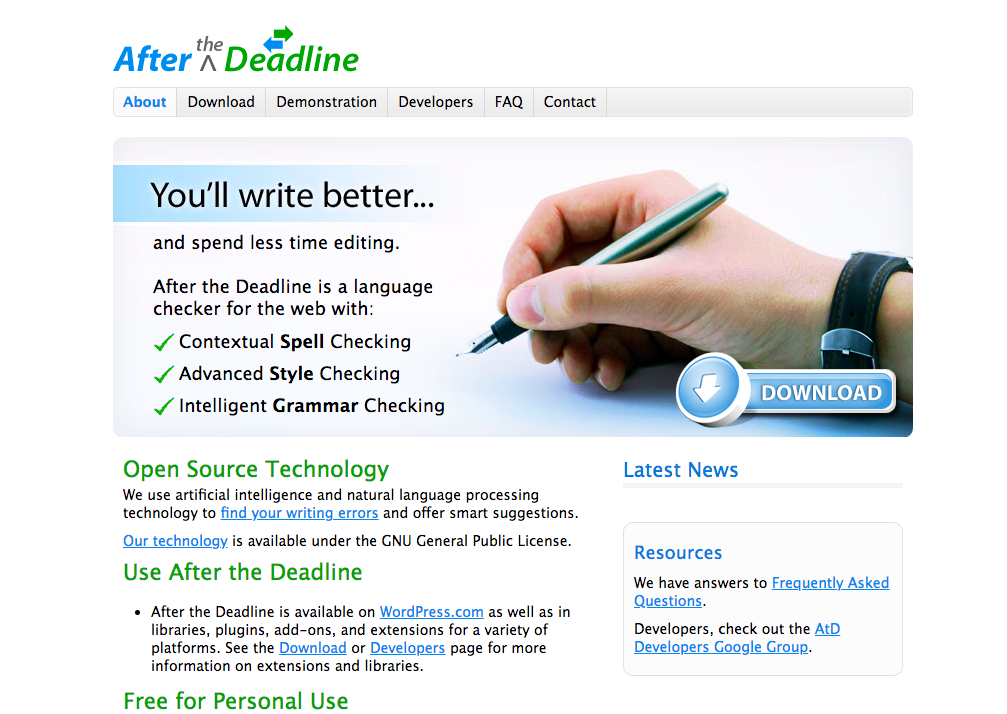 After the Deadline is a free tool that provides writers with feedback on style and context and flags grammar and spelling errors. It's available online as well as plug-ins for WordPress, Chrome, Firefox, OpenOffice, Windows Live Writer and more.
Like other programs mentioned here, it flags style missteps like passive voice and clunky sentence structure, roots out subject-verb agreement issues and misused words and explains each correction to help users refine their writing skills and prevent future mistakes.
Pro Writing Aid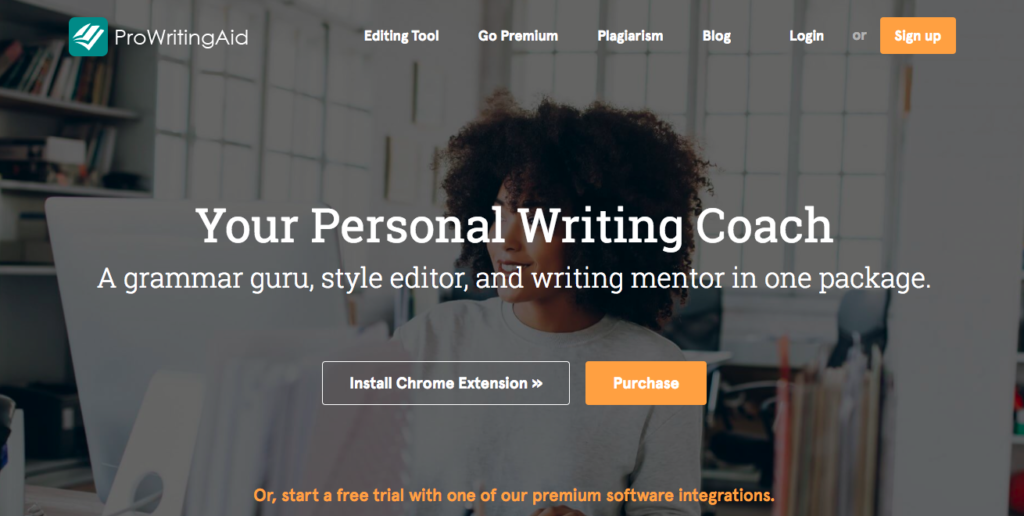 Pro Writing Aid pitches itself as a "personal writing coach," providing users with grammar and spelling help, style suggestions and writing tips in a free browser extension.
The premium version of this sleek, attractively packaged resource is priced at a very reasonable $60 per year (even lower for multi-year access) removes word count restrictions and offers plug-ins for Word, Google Docs and Chrome. For another $10 per year, the Premium Plus package includes 50 annual plagiarism checks.
White Smoke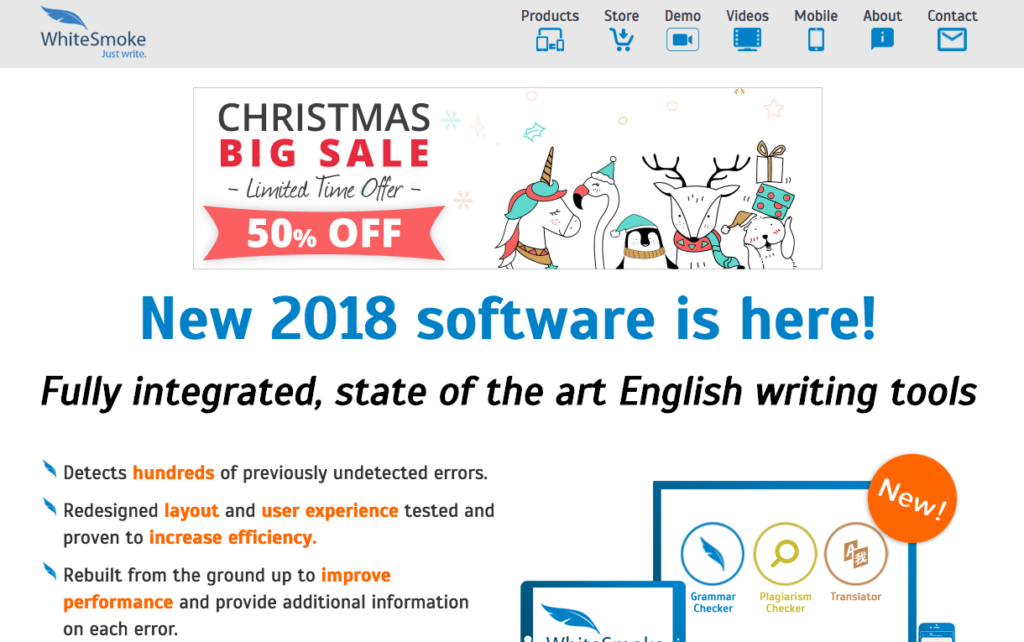 White Smoke claims to be the "best English writing tool on the market," and while its superlative status is subjective, we can confirm that it is an effective, easy-to-use platform well worth the modest price tag. The Essential version ($49.95/year) is compatible with all browsers and includes grammar and plagiarism-checking features as well as a translator function.
Additionally, the Premium package ($79.95/year) adds one-click instant proofreading and may be integrated with any writing platform, including Office, Gmail, Mac OS and Windows.
Neuro Grammar
Neuro Grammar is a no-frills software platform designed primarily for eradicating grammar and spelling errors. It does make suggestions to improve clarity and style, but its main strength lies in its ability to identify and explain both common and obscure grammatical missteps. At $149 for the software package (available for both Windows and Mac OS), it's one of the most expensive options on the market, but its quality doesn't quite measure up to the high price.
Slick Write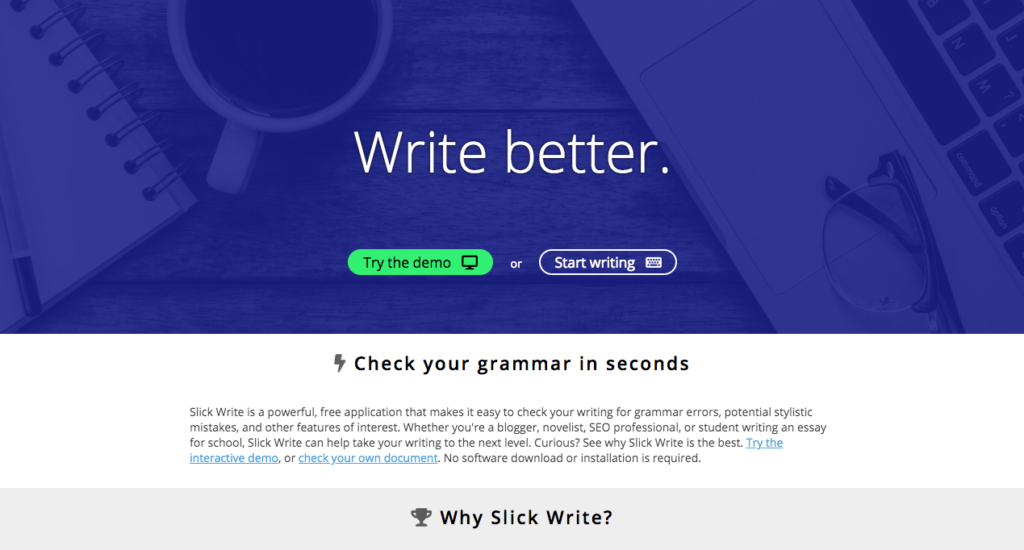 With its extensive features and well-designed interface, it's hard to believe Slick Write is free to use. This comprehensive online tool evaluates your text for structure, flow, vocabulary, grammar and spelling, with each component assigned its own tab on the platform's dashboard.
It even provides detailed statistics for readability, passive voice, average paragraph and sentence length and more. It also includes a word association module to help users overcome writer's block and develop effective metaphors.
Slick Write is one of the most powerful free writing resources out there, and even highly experienced and successful writers can benefit from the data and feedback it provides.
CorrectEnglish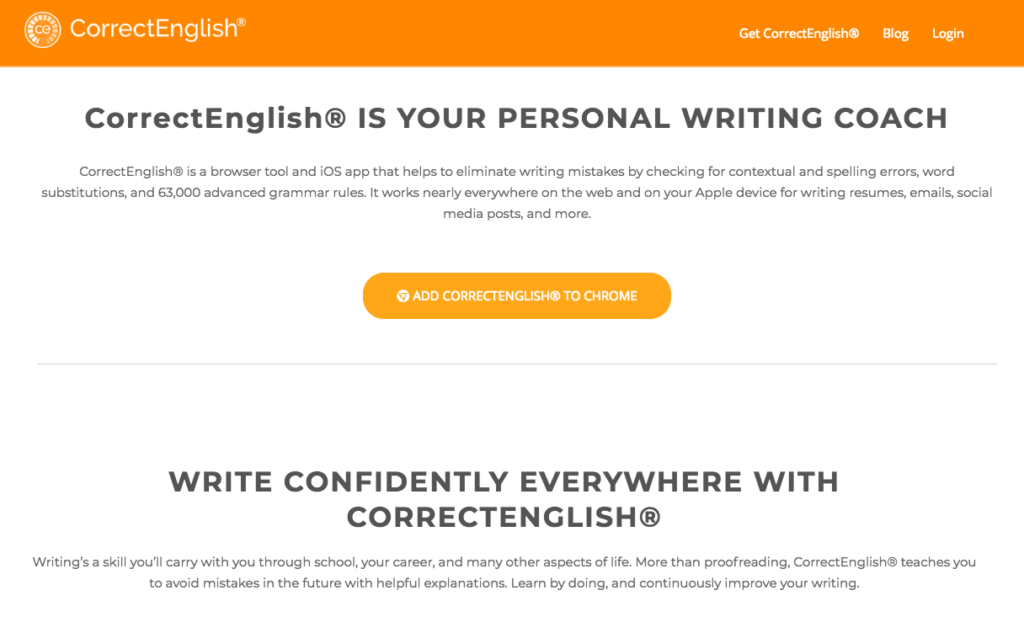 Available as both a browser extension and iOS app, CorrectEnglish identifies nearly every type of writing error imaginable, including issues with spelling, context, word choice, and 63,000 advanced grammar rules. The free version can help you improve the quality of blog and social media posts, emails, resumes and more.
Contextual and spelling errors, word substitutions, and 63,000 advanced grammar rules. The professional version—available for $24 per month or just $59 for a full year—adds access to plagiarism-checking tools, writing templates, in-depth statistical feedback, research modules and more.
Grammar Check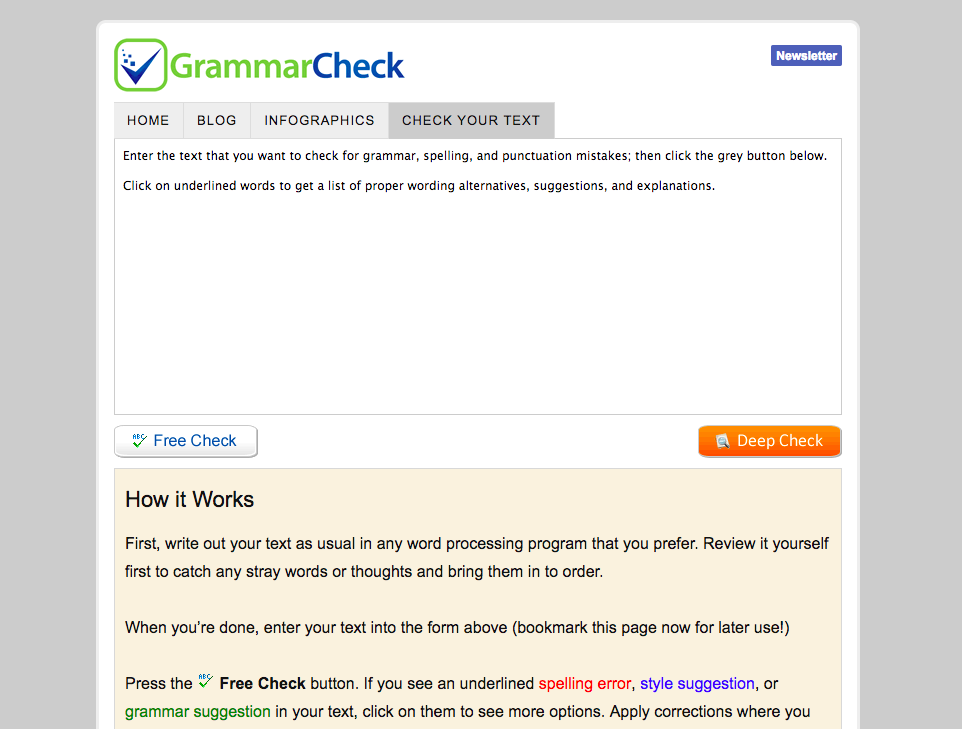 Grammar Check is a very basic but functional web-based tool that reviews content for grammar, spelling and style but nothing more. However, the platform's blog does share useful tips and resources, such as an extensive editing checklist, guidance on writing academic papers, advice for making your writing more concise and information on dozens of other writing-related topics.
Virtual Writing Tutor
Virtual Writing Tutor is another free online tool focused mainly on assisting writers with grammar, spelling and style errors. Its key features include:
Checks for proper spelling, grammar, punctuation and vocabulary
A paraphrasing module to help writers summarize another author's ideas without plagiarizing them
An essay outliner that provides a framework for developing opinion pieces
An error correction game to help users strengthen their proofreading and editing skills and ultimately become better writers.
Gram Mark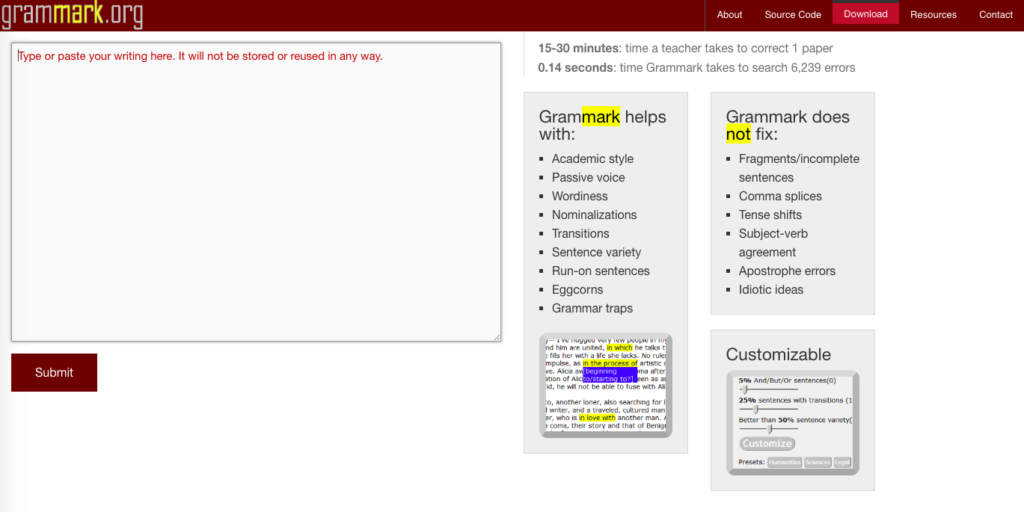 Created by a software developer at the University of Texas, Gram Mark is a copy-and-paste editing tool that checks your text for more than 6,200 errors, including misspelled words, grammar violations, wordiness, passive voice, weak transitions and run-on sentences.
It's free to use and accessible online, and for writers concerned about privacy and copyright protection, the site promises up front that users' content "will not be stored or reused in any way."
The platform's developer, who is also a creative writing teacher, designed the tool in part to help students and other users improve their writing and editing skills. To help measure progress, each piece is scored according to the number of errors or other issues per document length.
Final Thoughts
Thanks to the dozens of free and paid tools available for download and online use, it's easier than ever for bloggers, students, business professionals, and other writers to ensure that their work is free of style, grammatical and spelling errors. However, writers should always remember that no platform is perfect.
None of the resources mentioned here is guaranteed to catch every mistake, and none of them can completely replace the value of human feedback. While every writer should take advantage of one (or even several) of these helpful tools to enhance the quality of their content, they are just one component of an effective writing and editing strategy.