You finally did it—you created a blog. Maybe you've secured a domain name. You selected a clean, easy-to-navigate layout. You've published a handful of well-written, information-rich posts. Yet somehow, your readership numbers aren't what you expected. What's the secret to getting your content in front of the thousands of eyeballs who need to read it? The ultimate success of your blog is almost entirely dependent on how effectively you promote it. If social media isn't a significant component of that marketing strategy, your efforts are almost guaranteed to fall short.
Utilizing Social Media
Is all you do share your content with the world is hit "publish" on a post. If so, only a small percentage of your target audience will manage to find your site. Consistent, strategic cross-promotion of your content on social media acts as a force multiplier. It can exponentially increase the number of people who click on, read and share your work.
However, a successful social media strategy requires more than just the "spray and pray" approach. This approach consists of dumping links to posts on every existing social media platform. Your time and resources are limited. Why not concentrate your efforts on the channels that give you the most bang for your promotional buck? Read on to learn which social networks are best suited to sharing your content. We will also dive into how to leverage those channels most effectively.
With more than 2.2 billion users worldwide, Facebook has become the world's most popular social network. It has grown exponentially since its humble beginnings in Mark Zuckerberg's dorm room almost 15 years ago. Its influence continues to grow. The platform saw an 11 percent year-over-year increase in users in the second quarter of 2018. Given that more than 1.47 billion people log onto Facebook every day, it's an outlet you can't afford to ignore in your blog content marketing strategy.
While most users primarily rely on Facebook for sharing photos and conversation with friends and family, it has also become an important vehicle for companies to connect with customers and share brand news and information as well as original content.
Facebook doesn't place a word or character limit on posts. However, keep in mind that only 480 characters are visible from the news feed. These users will have to be willing to click "show more" to continue reading. With that fact in mind, be sure to front-load your post with the most compelling and critical information. This should entice readers to click on the link back to your blog.
If you'd rather keep it short, provide a brief comment telling readers what they'll gain from reading your post. Then pair it with an engaging photo and add the link to your blog. You can also encourage readers to add their thoughts in the comments section of the Facebook post.
Tips and Tricks for Facebook Social Media Success
Additionally, consider the following statistics and tips when posting your content to Facebook:
Posts without hashtags get more interaction than posts with hashtags, but they don't perform as well in searches.
Two posts per day is the magic number for maximizing engagement.
Facebook sees its highest traffic between 1 and 3 p.m., but a post published at 7 p.m. will receive more clicks than the same post published an hour later.
Engagement is 18 percent higher on Thursdays and Fridays compared to the rest of the week.
The average lifespan of a post is about five hours. For this reason, you'll need to repost or pin it to your timeline if you want to extend its shelf life.
Share a link to your post within your profile as well as on your page and in any groups you belong to. But, space these posts out over a day or two and change the supporting text to promote engagement.
"Evergreen" posts may be re-shared a few times a year. However, it's best to do this when current events or other circumstances make them newly relevant.
Instagram is a social network designed for sharing photos and short videos along with brief captions and tags. The platform had reached more than 1 billion users and 500 million daily users worldwide as of June 2018, making it a prime opportunity for promoting your content.
Instagram allows users not only to upload photos and videos for sharing with friends and family. It also offers a massive toolkit of filters, stickers and other graphics for enhancing content. Photos and videos may be accompanied by a caption of up to 2,200 characters. although, only the first three lines will show in the post unless the reader clicks "more" to reveal the rest.
Captions typically include several hashtags. This serves to make the post searchable and to connect it with trending topics. Additionally, other Instagram users may also be "tagged" in the photo itself. User engagement comes in the form of "likes" and comments. Both of these can help boost credibility for your brand and attract new readers to your blog, especially a solid About section.
Tips and Tricks for Instagram Social Media Success
The following tips can help you maximize visibility and engagement when promoting your content on Instagram:
High-quality photos attract more attention from viewers, and including a face in a photo increases "likes" by 38 percent and comments by 32 percent.
Choose your hashtags carefully. Make sure they're relevant, spelled correctly and incorporate keywords related to your blog post, and don't go crazy—using more than a handful of hashtags can be a turnoff to followers.
Tags can be a powerful impetus for engagement when used judiciously. You can use tags to give the photographer credit, identify people in the photo or encourage influencers to share your content, but avoid randomly tagging people in photos without a good reason or you'll probably end up being blocked.
Post between noon and 1 p.m. on weekdays, when many users are scrolling through their feeds during their lunch hour.
Use the best image from your blog post for your initial Instagram promotion, following up with a second quality photo to re-share the link 6 to 8 hours later.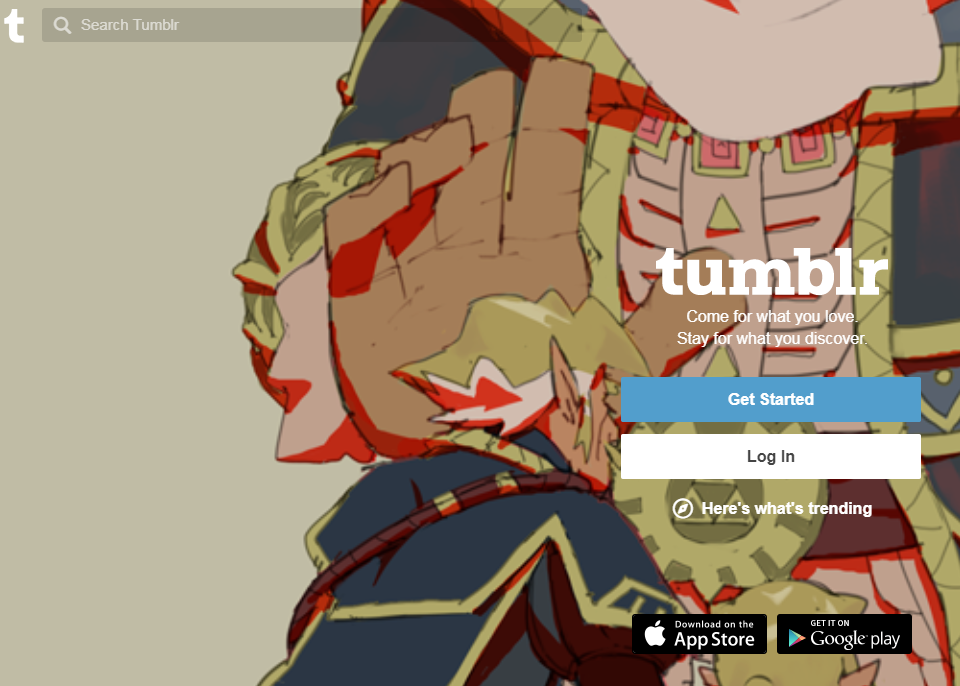 Tumblr is a "microblogging" platform where users post and share short- and long-form content, including photos, videos, links, and quotes. Launched in 2007, it was acquired by internet giant Yahoo in 2013 at a price tag of $1.1 billion. Currently, Tumblr hosts more than 441 million blogs, which have generated more than 165 billion posts over the company's history.
On Tumblr, you can customize your page's colors, fonts, and layout to match those of your blog or brand. Similar to other social networks, Tumblr allows users to "reblog" or share content they enjoy. They can also search posts using hashtags and keywords. Posts have no word or character limit, so you can re-publish your original blog post in full or link back to it. The choice is yours.
Tumblr's user base tends to skew young: 43 percent of U.S. internet users between the ages of 18 and 24 have an account, while 34 percent of those aged 25 to 34 and 26 percent of 35- to 44-year-olds use the microblogging site. Keep those demographics in mind when determining whether Tumblr will be an efficient method of reaching your target audience.
According to research by Tumblr analytics provider Union Metrics, Tumblr is busiest on weekends, with Sunday being the most active day of the week. Regardless of the day, most activity takes place in the late afternoon and evening between 4 and 10 p.m. Eastern time.

Launched in 2006, Twitter is a social network designed for creating and sharing very short messages, links, photos, and videos. Though the platform recently doubled its character limit from 140 to 280 characters per post, its appeal remains in its pithy, straightforward nature. Skilled Twitter users have learned how to pack a lot of meaning into a few words.
Famously favored as a primary communication tool by President Donald Trump, Twitter boasts roughly 335 million monthly active users, who send an average of 500 million tweets per day. Users may post original content as well as like or retweet content created by others. As with Instagram, hashtags are used frequently on Twitter to boost search performance and group tweets about trending topics.
Given the platform's character limit, you obviously can't share an entire blog entry in a single tweet. Your best bet is to come up with a compelling thought or question paired with a link to your blog, while incorporating a couple of relevant keyword hashtags so your tweet appears in searches.
Tips and Tricks for Twitter Social Media Success
Additionally, pay attention to these guidelines when promoting your blog content on Twitter:
Twitter is a high-volume social network, so individual tweets tend to disappear quickly from users' timelines. However, you can pin a tweet to the top of your profile for a day or two to extend its lifespan and give it extra visibility.
You should also tweet about each new blog post several times a day for the first day or two after it's published, changing the accompanying text and imagery each time to help it stand out.
Tweets with images receive 18 percent more clicks, 89 percent more likes and 150 percent more retweets than tweets without images.
Messages that use 80 to 110 characters get the best response, unless they also have images. Tweets with images should be kept to around 40 characters.
Adding up to four hashtags to a tweet tends to increase engagement compared to tweets with no hashtags.
Twitter users are likely to be millennials with a college degree and above-average income, and they're pretty evenly divided by gender.
Tweets posted between 2 a.m. and 4 a.m. tend to receive the most clicks. (Fortunately, you can schedule your tweets in advance via social media management tools like HootSuite.)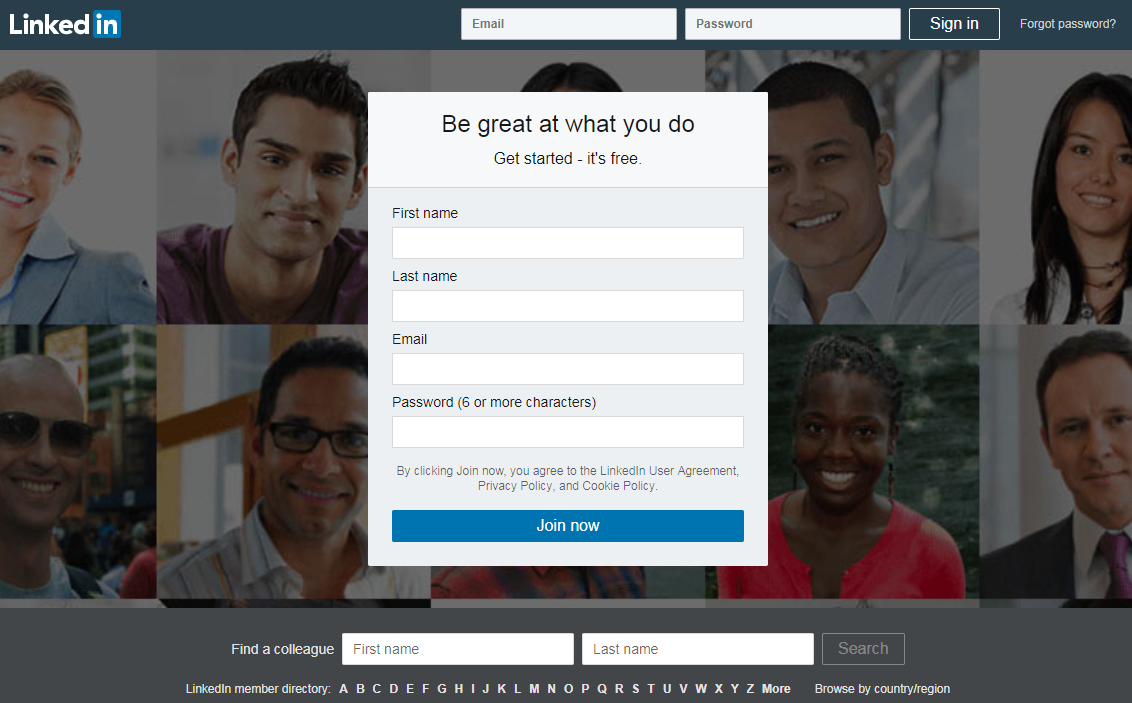 LinkedIn is a social media platform with a business focus. It is often used by people hoping to expand their professional network, recruit employees and identify new career opportunities. Founded in 2003 and acquired by Microsoft in 2016, the network has more than 560 million users, making it a highly effective platform for promoting blog content related to a specific brand or industry, or on broadly appealing topics such as leadership and integrity.
Here's what you need to know about promoting your content on LinkedIn:
Like Facebook, LinkedIn truncates posts within its news feed, so readers will need to click "see more" to read beyond the first few lines of your post.
The lifespan of a LinkedIn post is roughly 24 hours.
Keep your post short: include a few personal and thought-provoking comments or questions to engage readers and provide a link to your full blog entry.
Research compiled by HubSpot showed that the best days to post to LinkedIn are Tuesday through Thursday, with the highest engagement levels between 10 and 11 a.m. on Tuesday.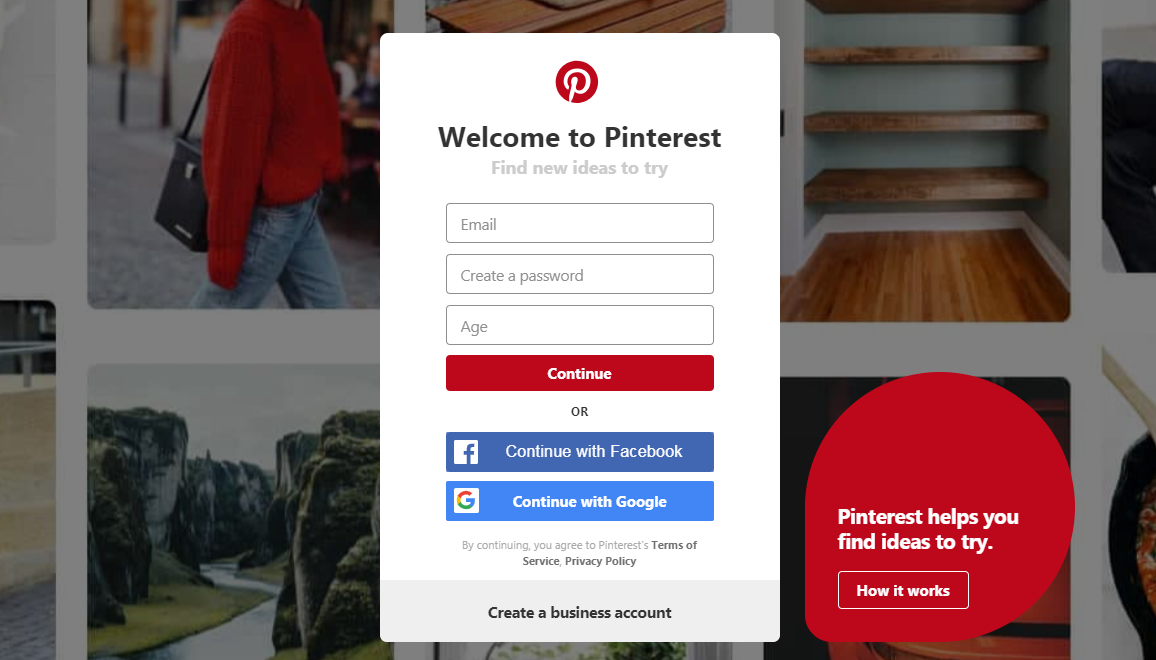 Pinterest is a visually-driven social network in which users save and share images and videos that link to content from around the web. These links, called "pins," are typically organized into "boards" with a unifying topic chosen by the user. For example, "Pets," "Home Décor," "Wedding Dresses" or "Books to Read."
Since its inception in 2010, Pinterest has attracted about 200 million users worldwide, generating more than 2 billion pins per month.
When tied to a compelling image from your blog post, a pin is a good choice for promoting your content online. The following tips can help you become a Pinterest pro:
Choose an image that's clear and eye-catching to entice users to find out more.
Incorporate a well-written, keyword-driven headline to lead readers to your article.
Be sure to include the link to your article within the pin.
The best time of day to pin varies according to the topic, but afternoons and evenings are generally the most active times on the social network.