When it comes to promoting your business, it's no longer enough to use your blog as a supporting component of a broad marketing strategy. Instead, your blog should be the foundation on which all other promotional and communications activities are constructed. As digital media mogul Chris Brogan reminds us, your blog is your online "home base" and should be the epicenter of your content marketing efforts. Whether you're a one-person operation or a Fortune 500 company, your blog is key to your success in all other aspects of marketing, including social media, search engine optimization and ultimately, sales.
Need further convincing? Consider the following justifications for placing your blog at the top of your priority list.
Content Marketing Blog Priorities
Your blog is owned media. The content belongs to you alone, and you are in control of how it appears online (in sharp contrast with the seemingly constant changes to the feed algorithms of Facebook, Instagram and LinkedIn). In times of crisis or change that demand immediate communication, your blog is available 24/7 to distribute your messaging.
Blogs are one of the most effective forms of social media. They establish an online community via social sharing, comments, and guest posts, and according to research by HubSpot, nearly 60 percent of companies rated their blogs as either "critical" or "important" to their business performance.
Blogs drive SEO performance with their search-friendly structure, which you can further enhance by including targeted keywords and links in each post.
You can use your blog to boost sales by including your products and services in posts with various formats—how-to posts, testimonials, new product launches—and linking to your online store to make it easy for readers to click and buy.
Thanks to today's user-friendly, open-source content management systems, blogs are an easy, low-cost channel for promoting your business.
Now that you understand blogs' invaluable role at the center of your content marketing strategy, make sure you incorporate the following five tips to maximize the effectiveness of your blogging efforts.
Spend a little money up front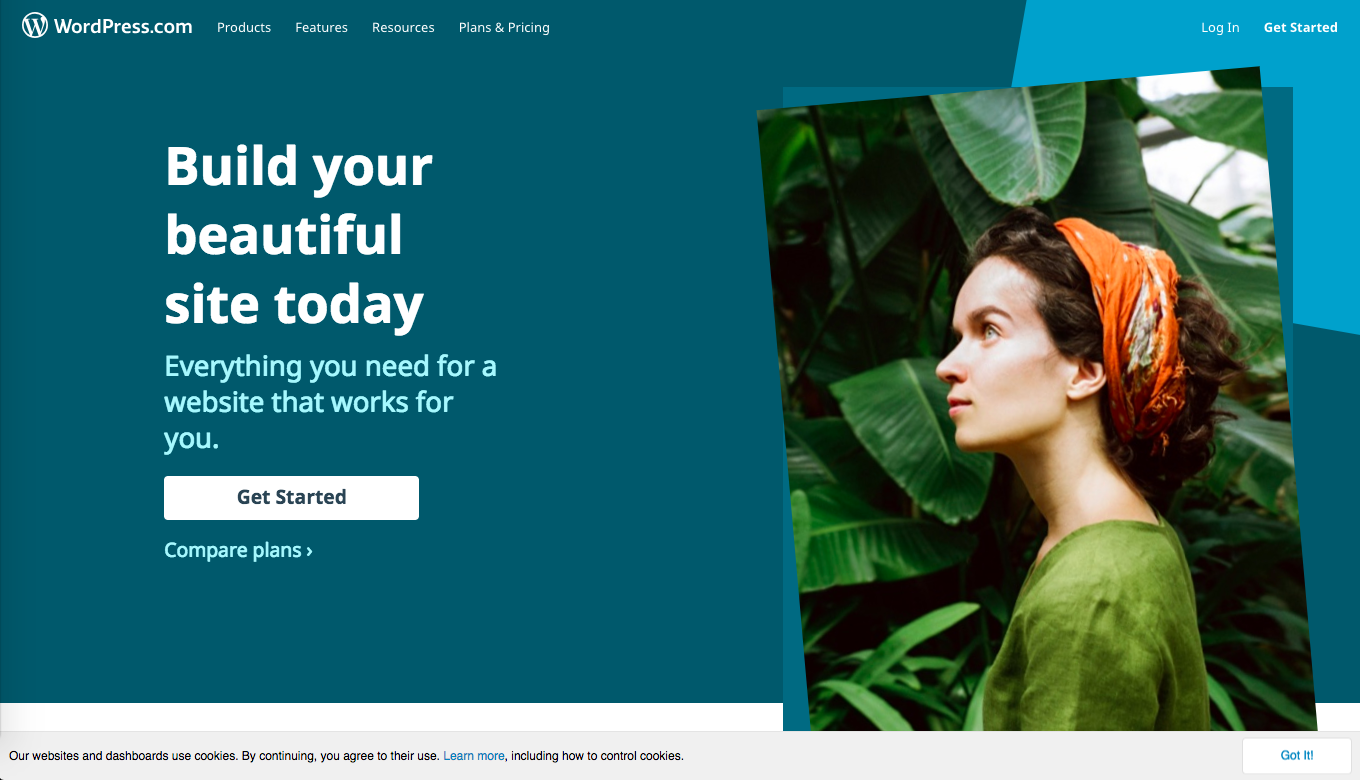 A quality blog begins with a quality platform, which means investing some resources on the front end. Instead of using a free hosting option like Blogger or WordPress, spend a little extra on a self-hosted WordPress blog with your own URL (www.yourbusiness.com, not www.yourbusiness.wordpress.com). If your business already has an established website, your best bet is to incorporate it into the existing site so readers have a one-stop shop for your online content.
To offer your readers a high-quality experience with powerful, relevant content, you may also need to invest in additional resources, depending on the skills and availability of your existing staff. You may need to outsource one or more of the following key components of an effective blog: writing (content creation); creative (layout and photography); editorial (reviewing each piece for flawless structure, grammar, and spelling); marketing (search engine optimization); and technical support.
Know your audience—and then develop content for it
At every phase in the blogging process, whether you're just starting your blog or have been producing online content for years, it's imperative to know your target audience inside and out. What's their educational level? Where do they live? What are their professional goals? What are their dreams and fears? Most importantly, what problem(s) of theirs can your product or service solve?
An interesting and insightful exercise to help you identify your target audience is creating what are known as marketing personas: hypothetical versions of your customers to help guide you in developing content. Giving a personality (and even a name) to imagined potential customers makes it easier to write and curate content that will resonate with them.
This exercise is most effective when you come up with at least three personas with distinct personalities and traits. Use the following 12-point checklist to help you form these personas.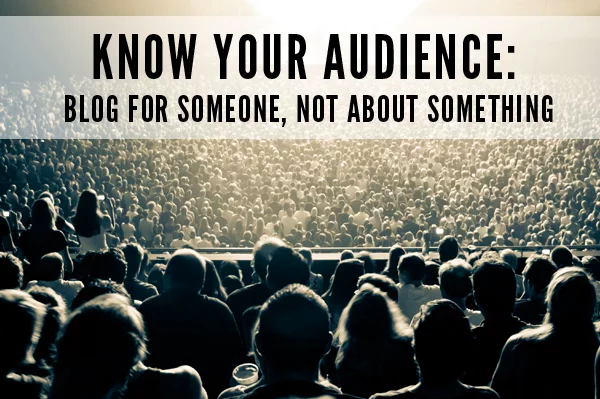 12 Points for Personas
What are their demographics (gender, educational background, income level, number of people in their household, where they live)?
What is their lifestyle like (for example, how often do they travel or purchase new vehicles)?
How do they spend their free time (hobbies, sports, religious activities, watching certain TV shows)?
Who makes most of the purchasing decisions in the household? Who are the influencers on those choices (spouses, children, friends, even social media)?
What are their personal goals, and how does your product or service fit into these aspirations?
How is their personality—are they emotional, stoic, introverted, outgoing?
What are their past spending behaviors? Are they early adopters or more cautious shoppers?
What are their reasons for being interested in your company and your competitors? How do they feel about your products?
What are they seeking from your company and its products? Do they want a simple product at the best price or a greater level of interaction with your brand?
Where and how do they find information about your product and those similar to it? If they use search engines, what keywords do they use? Does social media play a role?
What kind of information do they seek (product facts, reviews, price comparisons, customer support)?
What environment are they in when they search for this information? Are they multitasking, conducting a dedicated search, looking on a smartphone while on a shopping trip? How quickly will they make their purchasing decision?
Write for people, not machines
Once you've identified your audience, tailor your writing to reaching them, not the search engines. Well-thought-out content marketing that naturally incorporates high-ranking keywords will not only achieve good rankings, but more importantly, it will lead to conversions. When visitors to your blog find the information they seek, they're more likely to share it, which will also organically boost your SEO performance. Remember, SEO is simply a means to your ultimate goal, not the goal itself.
Choose quality over quantity
Your audience members have millions of new choices for online content every single day. It won't matter how many new posts you publish in a month if they aren't the highest possible quality. Mediocre or filler content will quickly disappear in the virtual dustbin of the internet. You'll quickly lose readers if they conclude they won't gain anything valuable by spending time on your blog. If you're struggling to create more than one or two quality posts per week, consider reducing your publishing schedule. This will ensure you're consistently providing your readers with compelling, useful content every time they click on your site.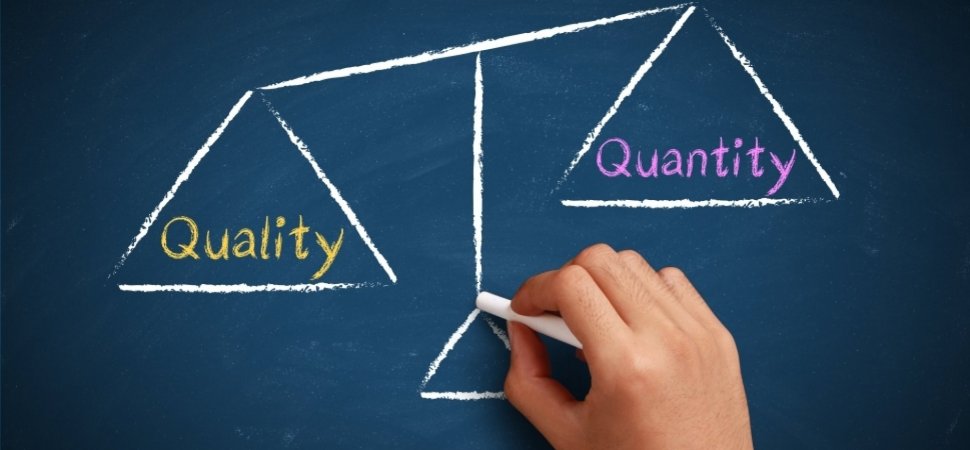 In addition to being well-written and relevant, your content should also be a powerful reflection of your brand. Maintaining a strong brand voice in all aspects of your marketing will reinforce your product messaging. It will create a sense of familiarity and confidence in your customers.
If your blog content doesn't fit with the rest of your brand, your authenticity (and customers' trust in your company) will almost certainly take an irreversible hit. Make sure every aspect of your blog, including your color scheme, layout, word choice and formatting, are consistent with your established brand.
Organization is vital
Finally, your content should be organized in a way that's easy for your audience to digest. Keep paragraphs short, use bullets and lists to help break up content into smaller chunks, and when possible, incorporate images and infographics to help tell your story visually. Infographics and other graphic elements can significantly enhance readers' retention of your information, connect with the emotional centers of their brains and ultimately increase clicks and conversions.
Create a meticulous plan for content and promotion
An effective content marketing plan starts with an editorial and promotional calendar. Ideally, you'll plan a year in advance, making adjustments as needed, but at the very least you'll want to lay out your posts for an entire quarter to ensure that posts complement one another and contribute to a broader narrative.
Tying your posts to major civic holidays, special events and even obscure celebrations (like "National Talk Like a Pirate Day" on September 19) can create compelling hooks around which to shape your content. You can also include industry-specific happenings like conferences, product launches, and social media initiatives.
You'll also want to establish standard periodic offerings like interviews, customer features, research and news summaries. These pieces should run on the same day every week or two and will form the backbone of your blog's editorial structure.
Promotional strategy planning
Once you've combined your standard and specialized content into a single calendar, you'll also need to establish a multi-pronged strategy for promoting it, which should include all of these elements:
Provide readers with the option to have new content delivered straight to their email inboxes via subscription or RSS feed.
Share new content on the social media platforms favored by your audience, which you should have determined during the marketing persona exercise you conducted earlier. You can automate this process using social sharing apps like HootSuite, but you may wish to customize the timing and channels for maximum effectiveness.
Add social sharing widgets to each post to make it easy for readers to share your content with their networks.
Incorporate advertising and third-party promotion (for example, asking online influencers or fellow bloggers to share your content) where appropriate to expand your reach.
Track your results and refine your strategy accordingly
Before you hit "publish" on a single post, be sure you have a system in place for measuring and tracking the results of your content marketing efforts. A set of well-defined performance metrics and a method for capturing them will provide you with critical feedback. This feedback can be used to develop an optimal marketing strategy for your business and your audience.

Google Analytics is a robust, easy-to-use free platform that allows you to analyze the performance of a specific blog post as well as your broader campaign. It takes just a few minutes to create an account, and within a few days, the program will have crunched sufficient data for you to begin identifying trends and adjusting your approach.
Metrics for content marketing performance
It's easy to get lost in the broad capabilities and data points the program provides. However, you'll want to pay special attention to these six metrics. They will provide you with a comprehensive and accurate picture of your content marketing performance:
Unique visitors
This metric calculates the number of visitors who click on your site during a specific time period, not counting return visits by the same person. This is the most commonly used measurement of overall site traffic.
Page views
This number reflects how many individual pages your visitors click during a set time period. When page views eclipse unique visitors, it means users are looking at more than one page on a single visit. This often indicates high-quality content.
Search engine traffic
This measurement reflects how much of your traffic is arriving at your site via search engines. This lets you know how effective your SEO efforts are.
Bounce rate
This metric calculates the percentage of visitors who arrive at your site and then leave before visiting any other pages. Anything higher than 40 percent should indicate to you that visitors aren't finding your site useful or interesting.
Conversion rate
This number shows the percentage of site visitors who take the action you request. This may be providing their email address, subscribing to your newsletter or clicking on a product information page. Conversion rates tend to be low, averaging between two and three percent. However, you should shoot for a rate of around five percent.
Inbound links
This calculation indicates the number of existing external links to your site, which shows that visitors have found your content valuable enough to share with others. Having a substantial number of high-quality inbound links can also help boost your search engine performance.
Wrapping Things Up
You should analyze these metrics on both a weekly and monthly basis and adjust your strategy as needed. Try experimenting with different topics, post lengths, keywords and publication schedules. Do this to find the approach that allows you to effectively connect with your audience and achieve your business goals.